ENGLEWOOD, Colo. --When the Broncos broke minicamp and headed into their summer break, Head Coach Vance Joseph told them to stay in shape and keep studying their tablet playbooks, because he wanted them to hit the ground running when they returned for training camp.
"It was obvious from the practice: We didn't miss much from the spring," Joseph said. "We started where we left off. So that was good to see."
Although full pads will not go on until Sunday, the Broncos were at full speed Thursday, conducting an up-tempo practice that saw them work through team-period plays with little downtime between snaps. In barely over 90 minutes, their work was done.
... Red-zone work was the focus of team and seven-on-seven periods, and although the team hit the ground running, it took Trevor Siemian a little while to get going, as he missed his first three throws in team and seven-on-seven periods before he settled into a groove.
"About two periods in, probably," he said when asked when he shook the rust off. "It took me a while."
Going on a short field against the league's No. 1 pass defense in each of the last two seasons didn't help.
"Obviously, versus our guys in the red zone, it was tough because those DBs don't backpedal," Joseph said, "but I thought it was really a good practice for their first time out in camp."
"We got right into red zone today, which I thought was really smart to save guys' legs, and I think guys responded to it really well," Siemian said.
The top three cornerbacks of the "No-Fly Zone" did their part to make life rough. Chris Harris Jr., Aqib Talib and Bradley Roby all broke up passes, with Harris capping the practice by swatting away a Siemian attempt to Emmanuel Sanders near the left pylon during a seven-on-seven period. That represented the final first-team repetition of the day.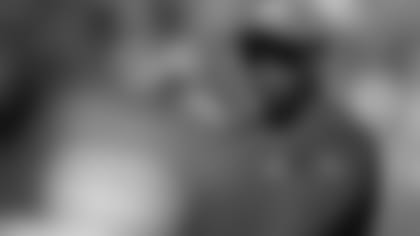 ... Joseph praised the huddle command and communication of both quarterbacks, but Siemian was hard on himself.
"Hopefully the No. 13 that rolls out of the locker room tomorrow is better than the slappy that rolled out here today," he said.
... Injuries and illness forced dominoes to fall along the defensive line, leading to more work on the second and third units for rookies. One of the players who took advantage was DE Shakir Soto, who did a good job generating pressure from the interior, including one play where he burst inside, forcing the quarterback to escape the pocket, tuck the ball away and run.
... RBs C.J. Anderson, De'Angelo Henderson, Bernard Pierce and Juwan Thompson all had some impressive runs during the team periods, echoing their work during OTAs and minicamp. Anderson and Henderson in particular showed sharp work on cutbacks during goal-to-go work, reading holes as they developed and quickly accelerating through them.
Henderson drew some of the loudest cheers of the day with a leaping grab of a Kyle Sloter pass in the back of the end zone during a seven-on-seven period. Anderson also had a touchdown catch, hauling in a perfectly placed Lynch toss in the back of the end zone, leading to a celebration between the two that drew an ovation from the crowd.
... OT Garett Bolles stood up well to the challenge posed by DE Jared Crick during one-on-one work, using his quickness to prevent Ray from beating him to the edge at times during one-on-one and team work. Bolles also showed good balance and footwork during the day, which saw him split first-team work with Ty Sambrailo.
... OLB Von Miller had two plays that would have likely been sacks under game conditions, twice bursting around the right side to get to Siemian and Lynch.
... CB Brendan Langley had a solid first day, breaking up an end-zone pass for Marlon Brown during a team period midway through practice.
... Rookie CB Marcus Rios had the day's only interception, grabbing a Sloter pass that bounced off of rookie WR Isaiah McKenzie during the first team period.
... OLB Ken Ekanem had some promising moments during OTAs, and carried that momentum into the start of training camp with solid work Thursday, particularly during a pair of consecutive repetitions in one-on-one work. On the first, he burst around Sambrailo, then quickly cut back to avoid getting out too wide, maintaining his speed to get to the quarterback's spot. One snap later, instead of going outside, he turned back and burst past the inside shoulder to reach the spot.
... OLB Kasim Edebali and DE Zach Kerr both did well in one-on-one work, showing quickness and using a variety of moves to reach the spot and win multiple matchups.
... McKenzie fielded all of Riley Dixon's punts during the team punting period.
... DE Derek Wolfe sat out practice because of what Joseph described as a "stomach issue." Joseph said that Wolfe called at approximately 2:30 a.m. to let the team know of his discomfort and was advised to rest at home. The Broncos hope Wolfe returns Friday.
... DE DeMarcus Walker left the field midway through practice because of a heat issue. "Young guys come out, first day of camp, he's nervous, anxiety probably, he's just revved up and he lost his fuel too quick," Joseph said. "I'm not worried about him. But it's sad he couldn't finish practice. It's beautiful out. He's a Southern kid, so you would think he could go, but he couldn't. No big deal."
... With Wolfe, Walker and DE Adam Gotsis all out or not taking part in the team periods, Kerr and Billy Winn saw first-team work.
... WR Kalif Raymond returned to practice after missing all of OTAs and minicamp because of a hand injury. He caught a touchdown pass from Sloter during a team period.
... Gotsis, C Matt Paradis and RB Jamaal Charles were all limited to individual repetitions. Gotsis and Paradis are expected to see team-period repetitions a week from now; Charles should be worked into team work over the next week.
WEATHER REPORT:Overnight storms left fairly humid conditions under which the Broncos worked Thursday. Practice took place under partly cloudy skies with temperatures that rose from 72°F to 75°F.
It has begun. The Broncos are back on the field and ready to sharpen themselves and each other into championship form at camp. (photos by Gabriel Christus unless noted)