DT Trevor Pryce (Round 1, No. 28 overall)
G Dan Neil (Round 3, No. 67 overall)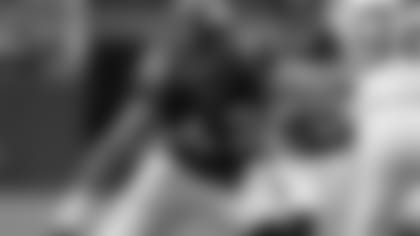 The Broncos had just three selections, but found and two starters who made it to their second contracts and played eight and nine seasons in orange and blue, respectively. Not a bad haul from a draft that had to be about quality, not quantity, as the Broncos used most of their draft picks as trade currency.
They sent their sixth- and seventh-round selections to the Jets (along with a sixth-rounder in 1998) so they could move up 21 slots to take Neil, who became a starter at guard in 1998 and started in Super Bowl XXXIII. A fifth-round pick was dealt to the St. Louis Rams a year earlier for wide receiver Todd Kinchen.
Neil proved worthy of the trade, stabilizing the Broncos' interior next to Tom Nalen. He remained in the lineup until knee injuries caught up to him in 2004, prematurely ending his career after eight seasons.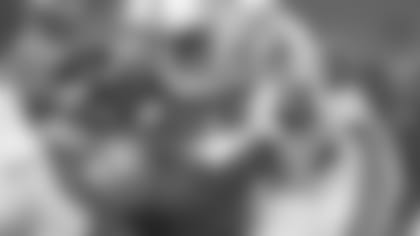 But the star of the draft was Pryce, their first-round pick. A first-team All-Pro selection in 1999, the versatile Pryce earned Pro Bowl nods as both a defensive tackle and a defensive end. He ranks sixth in Broncos history in sacks with 64, and is one of just 12 players in Broncos history to earn at least four Pro Bowl selections and at least one first-team All-Pro nod (per the official All-Pro team selected by the Associated Press).
Of the nine players eligible for Ring of Fame induction with four or more Pro Bowl selections and a first-team All-Pro award, just two are not in the Ring of Fame: Riley Odoms and Al Wilson. Pryce would be the third if he is not inducted this year.
One of the best undrafted signees ever made by the Broncos came from the 1997 rookie class: offensive tackle Matt Lepsis.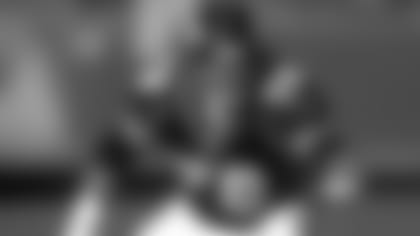 It took time for Lepsis to adjust to the NFL; the Broncos converted him to offensive tackle from tight end, where he caught 45 passes for 519 yards and three touchdowns at CU. His adjustment was delayed by one year as he spent the 1997 campaign on injured reserve because of a knee injury from his Buffaloes days.
But by 1999, he was a starter at right tackle; in 2004, he moved to the left side.
Lepsis started for nine seasons before retiring after the 2007 season. In those nine campaigns, he blocked for seven 1,000-yard rushing seasons accomplished by five different running backs: Olandis Gary (1999), Mike Anderson (2000, 2005), Clinton Portis (2002, 2003), Reuben Droughns (2004) and Tatum Bell (2006). After the 2005 season, Lepsis earned a first-team All-Pro not from one of the finest football writers of his or any time, Sports Illustrated's Paul "Dr. Z" Zimmerman.
During his career, Lepsis played with toughness and quick feet. He displayed durability; the only games he missed in the final 10 seasons of his career were to a torn anterior cruciate ligament suffered in 2006 that sidelined him for the final 10 games of that season. Lepsis' absence that year was a crucial, but rarely noted factor in the Broncos' descent from a 5-1 start to a 4-6 record down the stretch that knocked them out of the playoffs.