ENGLEWOOD, Colo. —** As the designated home team, the Broncos have elected to wear their white uniforms in Super Bowl 50 against the Carolina Panthers. The home/away designation flips by conference each year.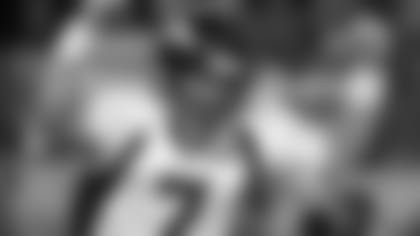 "We've had Super Bowl success in our white uniforms, and we're looking forward to wearing them again in Super Bowl 50," said Executive Vice President of Football Operations and General Manager John Elway.
The Broncos won their last Super Bowl in those white jerseys in Super Bowl XXXIII during the 1998 season. The Broncos were 6-2 on the road this year, tying a franchise record for the most road wins in a season.
This will be the Broncos' seventh Super Bowl appearance under Owner Pat Bowlen, tying for the most in the NFL during his 32 years of ownership.