ENGLEWOOD, Colo.** – NFL great Deion Sanders once said: "You look good, you feel good. You feel good, you play good."
Some Broncos seem to agree with Sanders' sentiments. Specifically, with their socks.
During Denver's 2015 training camp, many players have been seen sporting fancy socks on the practice field.
"Cleats, socks, everything. I'll always want to look good," said cornerback Chris Harris Jr. "You just always play better when you look better."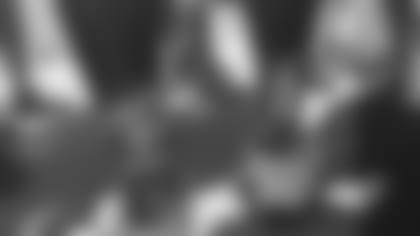 At Tuesday's practice Harris put his best foot forward in a pair of socks that featured an action shot of himself.
Harris wasn't the only Bronco to show his socks some love. Safety T.J. Ward rocked a pair that highlighted the mascot from his favorite Frosted Flakes cereal.
"Tony the Tiger," said Ward of his socks. "One of my favorite [cereal] box heroes. Thought I would sport him today."
But Ward doesn't exclusively wear cereal-themed socks. "I got some Willy Wonkas, I have some Mountain Dews. I've got a few pairs [from] different branches."
Harris said he didn't notice his teammate's 'Tony the Tiger' socks, but when asked what cereal socks he would wear, he confidently said Apple Jacks.
Safety David Bruton Jr. has also sported some Colorado-themed socks this training camp that feature the home state's flag.
Fans can expect to see more fancy socks on display at practice, because according to Ward, most of the players on the team have began to receive socks with their own pictures on them. 
"I got a pair of my own socks too," Ward said. "It's just a little flavor we can add to practice and make it a little bit more fashion forward."