ENGLEWOOD, Colo. --The Broncos made a move to set their roster before training camp, signing rookie linebacker Darnell Sankey.
To make room for Sankey, they waived rookie long snapper Nathan Theus.
A 6-foot-2, 250-pounder, Sankey earned FCS All-America honors from multiple sources, including the American Football Coaches Associaiton, the Associated Press, the Walter Camp Football Foundation and STATS, Inc.
At Sacramento State, Sankey led the Big Sky Conference with 153 stops last season, a figure that ranked second in FCS. He added 3.5 sacks, had nine tackles for losses and forced a fumble while finishing with 76 more tackles than anyone else on the Hornets roster.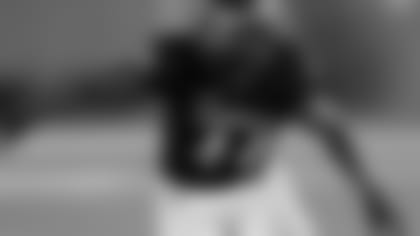 He set a school record with 27 tackles in a game against Weber State last September. His performance helped land him a spot in the NFLPA Collegiate Bowl, an all-star game held Jan. 26 in Carson, Calif.
Sankey began his college career as a defensive end, and earned honorable mention All-Big Sky honors as a true sophomore in 2015 at the position, finishing with six sacks and 9.5 tackles for losses. He moved to linebacker for his junior season and had 99 tackles in just nine games prior to suffering a season-ending knee injury.
The versatile Sankey also saw some brief work at fullback as a junior, scoring two touchdowns and gaining 11 yards on six carries in short-yardage situations.
Sankey becomes the third Sacramento State product on the Broncos roster, joining a hive of hornets that includes inside linebacker Todd Davis and rookie offensive tackle Lars Hanson.
The decision to waive Theus effectively ends the competition for the long-snapping role. Casey Kreiter, who spent the last two training camps and preseasons with the Dallas Cowboys, is now the only exclusive long snapper on the 90-man roster.