ENGLEWOOD, Colo. --Head Coach Vance Joseph expects that his newest player, defensive lineman Ahtyba Rubin, can learn the playbook "very quickly."
Whether that means Rubin plays Sunday against the Dallas Cowboys is still to be determined. But it should not be long before Rubin is a part of the Broncos' defensive-line rotation as the Broncos look to fill a void after Jared Crick was placed on injured reserve because of a disc injury.
"I'm on the way to a meeting to learn some more plays," Rubin said in the locker room Friday. "I'm all in. If they want me to play, I'll play."
The nature of Rubin's role gives him a chance to contribute immediately.
"We're an under-front football team. His job won't change whether he is a shade-in between a center and guard or between the tackle and the tight end," Joseph said.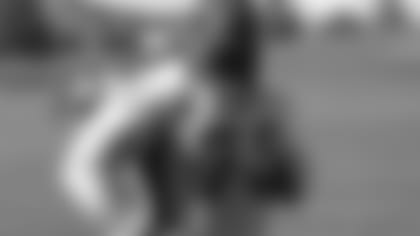 Rubin started the last two years for the Seahawks, who used concepts similar to the ones the Broncos use. He played the first seven seasons of his career in Cleveland, starting 75 games from 2008-14 along the defensive line, working as an end, defensive tackle and nose tackle depending on the needs of the scheme.
Cleveland used 3-4 base alignments during five of Rubin's seven seasons there.
"It's a 3-4 scheme, so it fits very well with me," Rubin said. "I played 3-4 a lot in Cleveland. I'm pretty sure I can come in here and get plugged in and contribute and help win games and help stop the run. That's what they brought me in for."
After starting 32 regular-season games and four postseason games for the Seahawks the last two seasons, Seattle released Rubin after acquiring Sheldon Richardson from the New York Jets in a trade. Rubin knew the phone would eventually ring, but he had to be patient.
"I was just sitting and waiting, staying in shape," he said. "My agents gave me hints -- Buffalo, San Fran[cisco], but it all worked out. Denver called me, I came here and signed it and got it done.
"I'm more than thrilled to come here. I left [one] winning team for an even better team."
The Broncos put the finishing touches on their game plan for the Cowboys on Friday. (Photos by Ben Swanson)