ENGLEWOOD, Colo. --Placekicker Jason Elam, outside linebacker/defensive end Simon Fletcher and safety John Lynch will be the next men to join the Broncos Ring of Fame.
All three were selected at a meeting of the Ring of Fame Selection Committee held Tuesday afternoon in a conference room at the UCHealth Training Center.
Collectively, Fletcher, Elam and Lynch span three decades of Broncos history and will become the 29th, 30th and 31st members of the exclusive group.
"I think it's an excellent class, well-deserving," said former Broncos general manager John Beake, one of six members of the Ring of Fame Selection Committee. "They meant a lot to the organization. So I think it's really an honor."
Fletcher, the Broncos' all-time leader in sacks, started in three Super Bowls (XXI, XXII and XXIV) and spent his entire 11-season career in Denver from 1985 through 1995 after joining the Broncos as a second-round pick.
Elam spent 15 seasons with the Broncos after arriving as a third-round pick in 1993 and holds every major career statistical record for kickers in team history. His 1,786 points are not only a Broncos record, but are 1,014 more than the No. 2 player on the list, Ring of Famer Jim Turner.
Lynch, a three-time Pro Football Hall of Fame finalist, only played four seasons for the Broncos, but made the Pro Bowl in each season after joining the team in 2004 after the Buccaneers released him. In 2005, he became the first safety since Pittsburgh's Rod Woodson in 1992 to force at least four fumbles and notch at least four sacks in the same season.
OLB/DE SIMON FLETCHER** 1985-95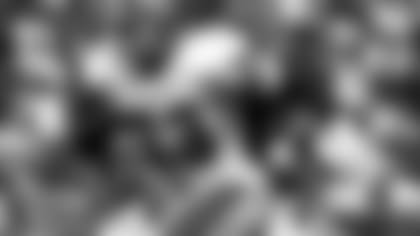 •Team-record 97.5 sacks
•NFL-record 10 consecutive games with a sack from 1992-93
•Played a franchise-record 172 consecutive games
Simon Fletcher did one thing better than anyone who came before him in Broncos history: rush the passer off the edge.
His team-record 97.5 sacks is 17.5 ahead of the next-highest Bronco (Ring of Famer Karl Mecklenburg), and his 20 multi-sack games is also a Broncos record. His streak of 10 consecutive games with a sack remains an NFL record, shared with DeMarcus Ware.
:For someone who had in recent years barely shut his mouth, I'm speechless," Fletcher said. "But when I started coming back to my senses, the first thing I realized and thought about was all the guys [with whom] I had the privilege of playing on the Denver Broncos football team, and one guy that I had the privilege of playing for deserves as much credit for this honor as I could ever hope to deserve myself."
Fletcher led the team in sacks for seven consecutive seasons (1998-94). No one else in team history ever led the club in sacks for more than five straight years (Trevor Pryce, 1998-2002).
"Simon was quiet. He wasn't a rah-rah guy, but he did his job," Beake said.
Not only does Fletcher have a club record for consecutive games played (not including replacement games in 1987), but his 140 straight non-strike starts from Week 1 in 1987 through Week 17 of the 1995 season -- his final career game -- are the second-most in Broncos history, trailing only Ring of Famer Billy Thompson.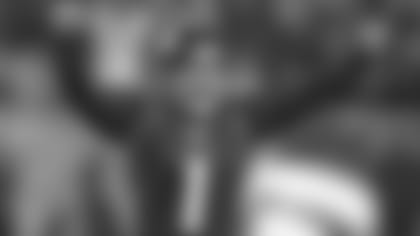 •Three-time All-Pro
•Three-time Pro Bowl selection
•Most games played with the Broncos (236)
•Most points in Broncos history (1,786)
•Career FG success rate: 80.6%
•2001 NFL Special Teams Player of the Year
Only one player in NFL history ever scored more points with one team than Elam, who scored over 100 points in each of his first 16 NFL seasons (including the 2008 campaign with Atlanta).
Even in his final season with the Broncos, he remained one of the league's best at his craft. The Broncos struggled to a 7-9 season in 2007, but Elam single-handedly kept it from being much worse, delivering four walk-off field goals -- including two in overtime.
Those field goals pushed his career total of game-saving or game-winning field goals as a Bronco to 24.
"You knew that when he lined up a for a field goal he was going to make it most of the time," Beake said. "And he was dependable."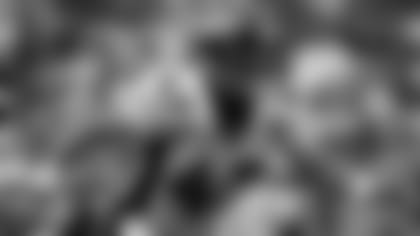 •Four-time Pro Bowl selection
•Multi-year team captain
•2007 Byron "Whizzer" White NFL Man of the Year
•2007 Bart Starr Man of the Year
•Three-time Pro Football Hall of Fame finalist
It can be argued that no Bronco ever made more of less time in orange and blue than Lynch, who is the only player in team history to play at least four seasons with the club and earn Pro Bowl selections each year.
"I think a lot of people say this, and I certainly feel it: It feels like I was in Denver and a member of the Broncos longer than four years," Lynch said. " hey were four impactful and meaningful years, not only for me on the field kind of coming back in the second stage of my career after neck surgery and proving to myself and everyone that I still had some left in me, and also for our family. It became our home for a long, long time and a very big part of our lives."
After joining the Broncos in 2004, he quickly established that he had plenty of juice left in the tank, with a series of ferocious hits that were touchstones of a hard-hitting defense. Lynch and then-Eagle Brian Dawkins were the only players in the NFL to notch at least seven sacks and force at least nine fumbles from 2004-07.
Along with fellow 2004 acquisition Champ Bailey, Lynch set the tone for defenses that ranked in the league's top 10 in 2004 and 2005. The 2006 defense got off to perhaps the best start for any defense in the 21st century; it opened the season by allowing just one touchdown in the first five games and just two in the first six.
Lynch is also one of the few players or coaches who are in Rings of Fame/Honor/Hall of Fames for multiple teams, as he will join the Buccaneers' Ring of Fame this fall. Others that have this unique honor include Charles Haley, Paul Warfield, Vince Lombardi, Jim Ringo, Sonny Jurgensen, Nick Buoniconti, Reggie White, Eric Dickerson, Marshall Faulk and Doug Williams.