ENGLEWOOD, Colo. --Two days after winning Super Bowl 50, Executive Vice President/General Manager John Elway warned of some "tough decisions" ahead.
With the new league year set to begin at 2 p.m. MST Wednesday and the legal tampering period already under way, the Broncos released tight end Owen Daniels, right guard Louis Vasquez and long snapper Aaron Brewer.
"These decisions are never easy, but we appreciate the contributions Louis, Owen and Aaron made to our team, especially during our Super Bowl run," Elway said.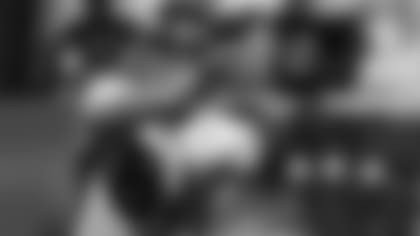 Daniels, a starter throughout his only season with the Broncos, punctuated his 2015 season with two touchdown receptions in the AFC Championship Game. The 10-year veteran battled through various injuries, including problems with both knees, to catch 46 passes for 517 yards and three touchdowns in the regular season.
Vasquez, a three-year starter, was an All-Pro in his first season with the Broncos at right guard. He had to move to right tackle midway through the 2014 season, but shifted back to right guard in 2015. As with Daniels, Vasquez played through lingering injuries.
Brewer, a veteran of four Broncos seasons, joined the team in 2012 as an undrafted signee and beat out veteran Lonie Paxton for the job.
The moves create $8,430,000 of salary-cap room, according to OvertheCap.com. Combined with the $19 million that came off their salary cap with Peyton Manning's retirement Monday, the Broncos have created $27,430,000 of space, although they have a $14.129 million charge against the cap for Von Miller's franchise tender that hits Wednesday, as well as charges for their restricted and exclusive-rights free-agent tenders.