ENGLEWOOD, Colo. --The Broncos' preseason will open with Mark Sanchez under center.
The Thursday night plan for Denver's quarterbacks begins with Sanchez starting and playing the first quarter against the Chicago Bears, with Trevor Siemian working the second quarter and rookie Paxton Lynch the second half.
"The majority of this game is going to be about our twos and our threes," Head Coach Gary Kubiak said.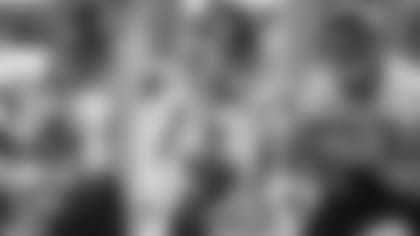 Giving Lynch more repetitions than the co-No. 1 quarterbacks reflects Kubiak's desire to give Lynch and others down the depth chart an extended look right away.
"It's just kind of where we are right now," Kubiak said after Tuesday's practice. "I think this is the game to look at all those young players.
"The more I can play [Lynch], the more I can find out about him. If the game is rhythmic like I hope, then hopefully he plays a whole half. We've kind of been practicing that way, too; he practices a lot at the end of practice. So we'll keep that same rhythm."
Sanchez took the majority of the first-team repetitions in team and seven-on-seven periods during Tuesday's practice.
With all three quarterbacks, Kubiak and the coaches look forward to seeing how they run the offense at game speed.
"Games are just fast. We practice as fast as you can, but certainly it's a lot faster out there," said Offensive Coordinator Rick Dennison.