ENGLEWOOD, Colo. — The Denver Broncos have promoted long-time head athletic trainer Steve "Greek" Antonopulos to director of sports medicine and assistant athletic trainer Vince Garcia to head athletic trainer, Executive Vice President of Football Operations/General Manager John Elway announced on Wednesday.
In his new role, Antonopulos will oversee all aspects of the Broncos' sports medicine program, including athletic training and player rehabilitation. Garcia will serve as the lead athletic trainer for players and assume all day-to-day head athletic training responsibilities.
STATEMENT FROM JOHN ELWAY
"Greek's been a cornerstone of the Denver Broncos for more than four decades, and we're excited to have him move up a level to become our director of sports medicine. In talking with Greek, he indicated that he was ready to make this transition and turn the head athletic training position over to the very qualified and well-respected Vince Garcia.
"There's nothing more important than the health of our players, and Vince is prepared for the important responsibilities as our lead athletic trainer. We're in good hands with Greek overseeing our sports medicine program and Vince becoming our head athletic trainer."
STATEMENT FROM STEVE "GREEK" ANTONOPULOS
"I'm very excited to begin the next chapter in my athletic training career in this new role. I've taken so much pride in serving as the Broncos' head athletic trainer for 37 seasons, and while it's difficult to pass on those responsibilities, I know this is the right move for my family and me.
"I could not think of a better fit than Vince Garcia to become the Denver Broncos' head athletic trainer. He cares about our players and always puts their well-being first.
"I've been living a dream for the last 41 years while I've worked for the Denver Broncos. It's an honor to work for Mr. Bowlen and Joe Ellis, and I couldn't have a better boss than John Elway. I'm grateful for this new opportunity and am really looking forward to working with Vince, our players and coaches, and the rest of our very talented medical staff."
BACKGROUND ON ANTONOPULOS
Antonopulos, who enters his 42nd season with the Broncos in 2017, began his career with Denver as an assistant athletic trainer in 1976 and worked his way up to becoming the club's director of rehabilitation in 1979. His 41 years as a Broncos athletic trainer are believed to be the most in NFL history with a single team and include 37 seasons (1980-2016) as the team's head athletic trainer.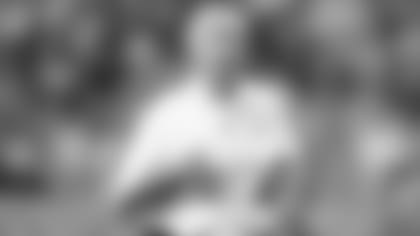 Antonopulos has worked nearly 900 Broncos games in his more than four decades with the team. During that time, he has been part of 27 winning seasons, 22 playoff berths, 15 AFC West titles, 10 AFC Championship Games, eight Super Bowls and three World Championships.
In 2011, Antonopulos was named the Fain-Cain Memorial Award recipient, an award that is given annually to a NFL trainer who best exemplifies a long-term commitment to the NFL as well as exemplary performance. He has received numerous other honors throughout his career, including the NFL/PFATS Athletic Training Staff of the Year Award (1987), the National Athletic Trainers' Association Athletic Trainer Service Award (1996) and the NATA Most Distinguished Athletic Trainer Award (2006).
Garcia, who is in his seventh year with the team, spent five seasons (2010-13, '16) as assistant athletic trainer for the Broncos after serving as an athletic training intern in 2008.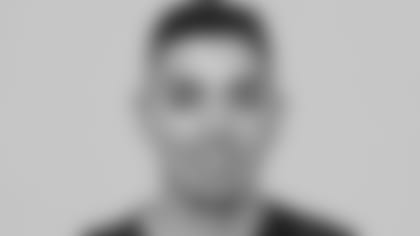 He also has experience working as head athletic trainer for South Metro Fire Rescue in Centennial, Colo., from 2014-15 and head football athletic trainer for the University of Northern Colorado in 2009.
In addition to receiving his athletic training certification from the National Athletic Trainers Association, Garcia is certified as a blood flow restriction rehabilitation specialist. He is treasurer of the Colorado Athletic Trainers Association along with his membership in the Professional Football Athletic Trainers Society and the Rocky Mountain Athletic Trainers Association.
Garcia received his bachelor's degree in sport and exercises science from Northern Colorado and earned his master's degree in sports medicine from Oregon State University.