ENGLEWOOD, Colo. --Omar Bolden's season officially ended Tuesday when the Broncos placed him on injured reserve.
Bolden suffered what Head Coach Gary Kubiak said Monday was a partially torn knee ligament late in the first quarter of Sunday's 23-16 win over Pittsburgh. The injury came moments after he set up the Broncos' first points of the game with a 42-yard punt return up the left sideline.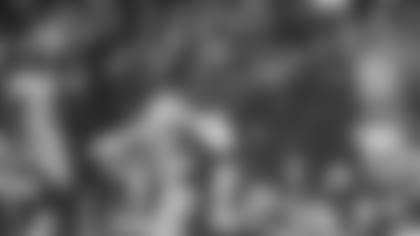 The Broncos quickly moved to fill the vacancy on the 53-man roster, promoting cornerback Taurean Nixon from the practice squad.
A seventh-round pick last year, Nixon has been on the practice squad all season and can provide immediate depth in the secondary, as well as a potential option on returns.
Bolden's injury robs the Broncos of their leading punt and kickoff returner in the regular season, as Bolden racked up 342 yards on kickoff returns and 123 on punts, despite being limited to just nine games because of injuries.
Bolden provided explosion on returns, averaging 22.8 yards on 15 kickoff returns and 24.6 yards on five punt returns.
"It's just some bad luck right there, so we'll miss him," Kubiak said Monday.