ENGLEWOOD, Colo. -- **If there was a single theme Head Coach Vance Joseph wanted to convey to his team before Monday's organized team activity, it was this: The real task for individual player and team alike isn't to avoid mistakes; it's to ensure that when they happen, they become a learning tool and a source of progress.
"We talked about [that] this morning," Joseph said. "How do you bounce back from bad plays [and] adversity, when you're having a bad game?"
In one key sequence Tuesday, he saw what he wanted to see from second-year quarterback Paxton Lynch.
Working with the first team against the No. 1 defense during a two-minute drill in a move-the-ball simulation period, Lynch had just overshot Demaryius Thomas on a pass near the left sideline. The offense faced second-and-10.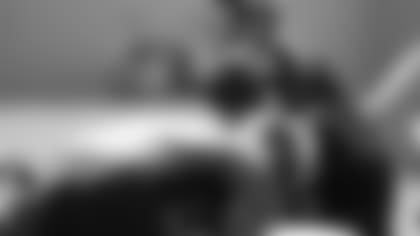 Lynch dropped back. He spotted Thomas on a post route between two defenders. Then he fired a strike that hit Thomas in stride downfield for a touchdown.
"That's a game-winning touchdown," Joseph said.
Later in practice, Lynch found Thomas again, hitting him up the right sideline on a post route.
"He had a great day today," Joseph said of Lynch.
Trevor Siemian also had a stellar downfield connection of his own later in practice. With the pass rush bearing down on him, Siemian kept his eyes downfield, stepped up in the pocket and fired a strike to TE Jeff Heuerman down the seam, who ran the final few yards into the end zone for a touchdown. One play later, Siemian fired another touchdown pass, connecting with WR Marlon Brown.
Brown also caught a touchdown pass in the red zone from Lynch near the end of practice.
"It was a good day for the entire offense," Joseph said.
But there were moments from which the quarterbacks could learn. On one red-zone play, Lynch escaped pressure by rolling to his right, directed his targets downfield, then attempted to find Virgil Green in a thicket of defenders across the field in the end zone. The pass fell incomplete.
Mistakes by both Lynch and Siemian -- and their teammates -- will happen. This is the point in time when they can be corrected, and that's what Joseph wants to see.
"That's part of the process, and that's been a thing that we've talked about the last week: how to overcome adversity," Joseph said. "How to turn one bad play into a positive.
"That's part of playing quarterback. There's going to be adversity every game. How we come out of it as an offense [in] total is important."
What else happened Monday?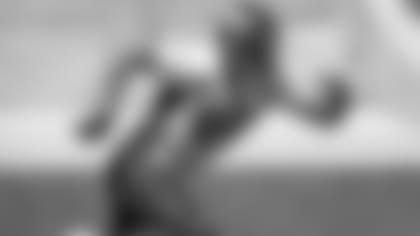 ... DE Adam Gotsis wreaked havoc on the No. 2 offense during its move-the-ball two-minute drill period. The offense failed to advance the ball, going four downs and out, and Gotsis directly contributed to a pair of the incompletions, deflecting one pass at the line of scrimmage and generating pressure that forced another hurried throw.
This sort of playmaking has defined Gotsis' work in recent OTAs, allowing him to earn more opportunities -- and even praise from the most demanding (and important) observer: Defensive Line Coach Bill Kollar.
"He's doing great. I'm proud of him," said DE Derek Wolfe, who also had a pass deflection at the line of scrimmage Monday. "Last year, Kollar was on him every day, all day. He's actually getting a 'Good job' out of [Kollar]. It's good to see him doing well."
... Another key play during that defensive stop came when Taurean Nixon broke up a deep attempt from Siemian to Jordan Taylor down the right sideline. Taylor had to come back for the ball, giving Nixon a window that allowed him to adjust and make a perfect play on it for the incompletion. Nixon also saved a touchdown late in practice with a deflection of a Lynch pass at the goal-line pylon.
... RB Jamaal Charles wore a helmet for the first time during OTAs. He did not take part in any team-period repetitions, but did do individual work, taking handoffs from quarterbacks.
"He's made great progress as far as his rehab," said Joseph, who noted that Charles' quadriceps muscle has gotten stronger since he arrived in May. Charles is expected to be at full strength for training camp.
... Safety T.J. Ward made a nice hustle play early in practice, sticking with Devontae Booker as he ran downfield to knock the ball loose.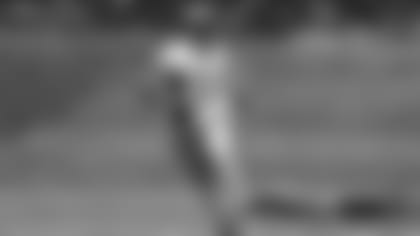 ... During a red-zone period, safety Justin Simmons intercepted Lynch in the end zone, extending the second-year safety's streak of practices with an interception to three.
"He's around the ball all the time," Joseph said. "He's a guy that has a high football I.Q., and he's long and tall ... he's made two or three interceptions that no one else can make out there because of the height and the length.
"He's a very smart player that we're counting on this year."
... After practice, safety Will Parks addressed his recent issues, including a Snapchat post that included video from a recent practice and an upcoming court hearing.
Parks could not comment on the legal issues or potential league discipline regarding the hearing, but he did acknowledge he made a mistake with his Snapchat post over Memorial Day weekend.
"At the end of the day, I just wanted to show how hard my teammates and I were working," Parks said.
"It was innocent enough; he was trying to showcase how hard he's working," Joseph added. "He can't do it, because what we do here -- it's personal and private. But his intent was not to hurt us or a teammate."
Parks' Snapchat post was not a big deal in the locker room, Wolfe noted.
"In our eyes, it's fake news. I think it's making something out of nothing," Wolfe said.
Joseph added that he did not punish Parks for the posting, although he did address the matter with the entire team.
"We spend a lot of time with our players as far as education about social media," Joseph said. "They're like your kids. You have to constantly remind them about the dangers of the innocent behavior.
"Again, his intent wasn't to hurt us or to hurt his teammate, it was to show he was working hard. I buy that."
... OLB Von Miller was not at Monday's practice.
"Again, guys, it's a voluntary workout," Joseph said. "I didn't take roll, but Von told me Friday that he wasn't going to be here today. I like that part. I wasn't surprised by it."
The last week of OTAs began Monday with an energetic practice as players continue to try to prove their mettle in the offseason. (photos by Gabriel Christus)