ENGLEWOOD, Colo. -- **The process of filling out Vance Joseph's coaching staff continued with the hiring of Geep Chryst as tight ends coach.
Chryst brings 23 seasons of NFL experience, most recently during a five-year stint with the San Francisco 49ers that saw him serve as quarterbacks coach under then-head coach Jim Harbaugh before spending the 2015 season as the 49ers' offensive coordinator.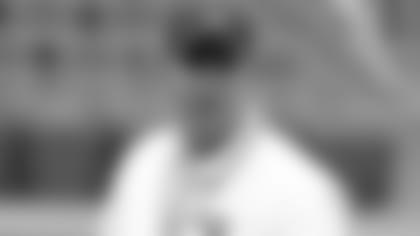 The 54-year-old Chryst has served as an offensive assistant, quarterbacks coach and tight ends coach during his NFL career. He also worked two seasons as the Chargers' offensive coordinator (1999-2000).
Chryst will reunite with Offensive Coordinator Mike McCoy and Offensive Line Coach Jeff Davidson. Chryst worked for the Panthers from 2006-10, which included three seasons with McCoy, then the Panthers' quarterbacks coach and passing-game coordinator (2006-08) and four with Davidson, who was Carolina's offensive coordinator from 2007-10.
During the two seasons in which McCoy, Davidson and Chryst coached together in Carolina, the Panthers ranked fourth in rushing yardage per game (133.2) and per carry (4.46).
In 2008, when the Panthers had a healthy quarterback (Jake Delhomme) after cycling through four starting quarterbacks a year earlier, the Panthers were second in yardage per rush (4.84) and fifth in yardage per pass play (7.27). That made Carolina the only team in 2008 -- and just one of nine in the last 10 years -- to rank in the league's top five in both categories.