ENGLEWOOD, Colo. -- **In looking for a new special teams coordinator, the Broncos turned to one of the league's best units.
Denver named Brock Olivo to that position Monday, giving him his first shot as an NFL coordinator after three seasons (2014-16) as a special teams assistant with the Kansas City Chiefs.
"Brock Olivo is an intelligent and accomplished coach who we believe will be very successful as a special teams coordinator," Head Coach Vance Joseph said. "Being a former player who was primarily a special teams player, Brock understands the mindset, work ethic and importance of this phase of the game. Working under Dave Toub in Kansas City, Brock learned from a special coach and has the right experiences as a No. 2 guy that have prepared him to be the coordinator."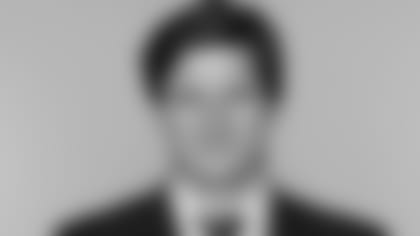 During Olivo's Kansas City tenure working under special teams coordinator Dave Toub, the Chiefs were one of just four teams that did not allow a touchdown on a kickoff or punt return. Kansas City also ranked third in the league in touchdowns scored on kickoff or punt returns (5), with a plus-5 touchdown differential that was second in the NFL in that span, trailing only the Philadelphia Eagles (plus-6).
In 2014 and 2015, Kansas City also ranked ninth and eighth in the special-teams rankings annually compiled by Rick Gosselin of the Dallas Morning News. Gosselin's 2016 rankings will be released this week.
Olivo's renown on special teams dates back to his 1994-97 career at the University of Missouri, which saw him graduate as the school's leader in rushing yardage (3,026) and rushing touchdowns (27). Both records have since been broken. In his senior season, Olivo became the first winner of the Mosi Tatupu Special Teams Player of the Year award, which helped him earn an undrafted opportunity with the Detroit Lions the following year.
He played 44 games over four seasons with the Lions, twice leading the team in special teams tackles before retiring in 2002.
Olivo stayed involved in football after his retirement from the NFL, as he played and later coached in Italy. He served as head coach of the S.S. Lazio Marines in Rome, and also held the same position for Italy's national American football team. He also ran for the U.S. House of Representatives in 2008.
Olivo's stateside coaching break came in 2011, when he joined the staff of the UFL's Omaha Nighthawks, coaching running backs and assisting on special teams. When Omaha's coach, Joe Moglia, moved on to Coastal Carolina, Olivo went with him, working with running backs and special teams and helping the Chanticleers to their deepest FCS playoff run in school history to that point -- a quarterfinals appearance in 2013. While at Coastal, Olivo worked with former Broncos safety Curome Cox, who coaches cornerbacks and also helps with the kickoff-coverage unit.
Olivo joined the Chiefs in 2014, reuniting with Toub, who was Missouri's strength and conditioning coach during Olivo's undergraduate years there.