DENVER -- **In every corner of the Broncos' glum locker room after Sunday's 16-3 loss to New England, you heard similar sentiments about being in playoff mode, must-win mode, desperation mode.
But that hasn't been enough to prevent them from a 1-3 record that has their season on the brink.
"Man, we've been in desperation mode since the Saints [game]," said Chris Harris Jr. "We're just losing them."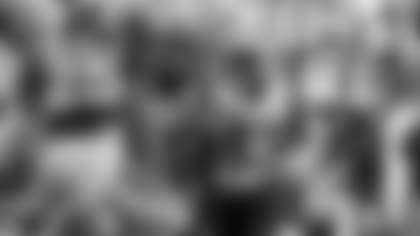 And the losses seem to grow ever more excruciating. From an overtime loss to Kansas City to a failed comeback at Tennessee to Sunday's game against the Patriots, all of them were filled with preventable mistakes.
Last week, the Broncos turned over the football twice, leading to a Titans field goal and the end of a potential game-tying drive. This week, the Broncos gave away the football three times via two Jordan Norwood fumbles and a Trevor Siemian interception. Norwood's first fumble -- on a muffed punt -- and Siemian's errant throw led directly to 10 Patriots points.
"When you kill yourselves with two early turnovers, and you're not pointing up points, it's hard to win games. That's point-blank period," said safety T.J. Ward. "That's what we've been doing the last two weeks and have two Ls on that side of the column."
New England's passing offense has been the best on a per-play basis since Tom Brady returned from his suspension in Week 5. But the Broncos contained it, and held Brady to 177 net passing yards on 34 pass plays and the Patriots as a whole to just 4.29 yards per play, their lowest figure of the season.
"We felt like we played almost good enough defense to win that game," Harris Jr. "I don't know if I ever kept Brady [to] 16 points, and we did that today."
Yet none of these numbers are salve for the Broncos' wounds -- nor should they be. They pale in comparison to 16-3, 8-6 and one -- as in the Broncos being one game back of the Miami Dolphins for the final wild-card spot with two other teams also sitting at 8-6.
And perhaps what rankled the Broncos most was that this was a game that was in their hands.
We had some big drops in the game that could have been the difference in us continuing to move the ball late in the second quarter and the third quarter," Head Coach Gary Kubiak said. "We didn't make them."
"I guess we're beating ourselves. We had a couple of penalties, a couple of drops, and I think that's the main thing," Thomas said.
Aided by those mistakes, the Patriots were able to play it close the vest, leaning on a ground game that saw running backs Dion Lewis, LeGarrette Blount and James White combine for 137 yards on 38 carries. Brady only threw more than 20 yards downfield once, and only threw at Harris once.
"That's what makes us sick, when we come out and play stout like we did today," said Harris. "We could play a little bit better, try and get some turnovers, but they really didn't have to take a lot of chances. They didn't have to throw the ball too much, and it's hard to make plays when you don't get that many targets."
But the defense still expected more from itself in terms of takeaways. On many game days when the offense has struggled, it came up with the explosive play to pull a win out of the flames.
"We could have gotten a pick-six and take [it] to the house to change the game. We could have forced a fumble and picked it up to take it to the house to change the game and we didn't," said inside linebacker Todd Davis. "This is just as much on us [the defense] as it is on them [the offense]."
And now the Broncos are in a hole in which they didn't expect to find themselves -- one game back of a playoff spot and with the knowledge that even two more wins might not be enough.
"I can't sit here and tell you what all the scenarios are, but if we don't find a way to win 10 games, we're not going to have an opportunity," Kubiak said. "We all understand that. We've all understood that from the get-go."
Photos of game action during Denver's Week 15 battle against the Patriots. (photos by Gabriel Christus unless noted)