ENGLEWOOD, Colo. -- **Peyton Manning's progress will bear close monitoring later this week, but his effort to recover from a torn plantar fascia is just the beginning of the Broncos' injury issues, which only deepened with the hamstring injuries suffered by OLB Lerentee McCray, WR Cody Latimer and safety Darian Stewart on Sunday.
Stewart's injury heaped more pain on a unit that can scarcely afford what it has endured, with T.J. Ward (ankle), David Bruton Jr. (knee) and Omar Bolden (hamstring) all out Sunday.
But Head Coach Gary Kubiak characterized Stewart's hamstring injury as "slight" and expected him to be "day-to-day" this week.
"We think he's going to be okay," Kubiak said.
Bruton practiced late last week and will remain day-to-day, as well, while Ward could be "close" to returning after missing the last two games.
"I think he's made a lot of progress," Kubiak said. "I think it will be close, so I would say he's day-to-day going into the week."
... OLB DeMarcus Ware was eased back into work, with 15 snaps that were confined to pass-rush situations in his first action since aggravating a back injury at Indianapolis on Nov. 8.
"I felt pretty good," Ware said. "The plays were limited but getting out there and getting a little football felt really good."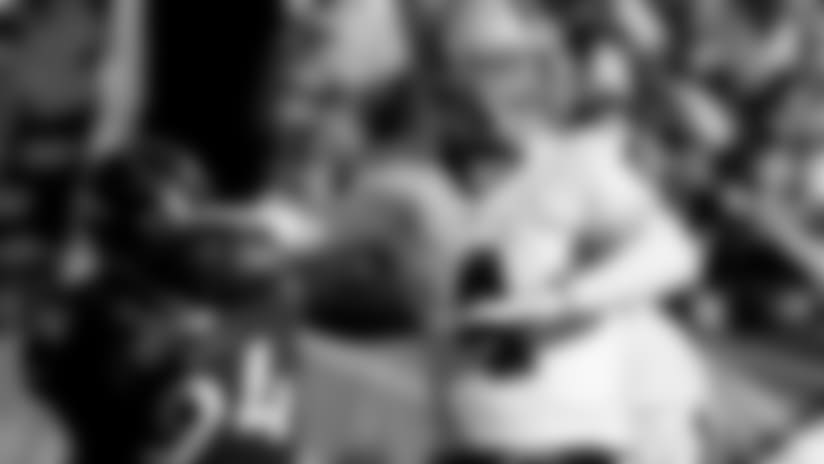 Kubiak expects Ware's workload to increase next Sunday.
"We feel good about the progress. He came out clean," Kubiak said. "I think he came out with some confidence after what he's been through here over the course of the last eight weeks.
"We'll progress it in practice, and obviously he'll play more in Pittsburgh."
... No guard played more snaps Sunday than Max Garcia, who played 70 of 80 snaps in place of both Louis Vasquez and Evan Mathis.
Most of his relief work was for Mathis, who has been struggling with an ankle injury since late in the Nov. 22 win at Chicago. Kubiak had hoped to give Mathis the Patriots game off, but Vasquez's groin injury prevented that, and forced Mathis to play the entire game in San Diego seven days later.
"He is struggling with an ankle [injury]. He's pushing for us," Kubiak said. "We'll continue to play Max a great deal and try to get all we can out of all three of them. I think Lou had kind of gotten out of the woods a little bit and he's doing better."
Most of Garcia's relief work was at left guard in place of Mathis, who played just 28 snaps Sunday.
... It's too early to tell whether the week of rest helped C.J. Anderson, Kubiak said, responding, "We'll see," when asked whether taking Sunday off would benefit the third-year running back as he tries to recover from an ankle injury.
Anderson was active, but only available in the event of an emergency, a similar situation to Vasquez's scenario last week at San Diego.
"Obviously, I think if he goes out and plays 10 plays and gets banged on it again, it wouldn't have been good. I thought Ronnie [Hillman] and Juwan [Thompson] played well. There wasn't a lot of space for them, in my opinion, but I think they stepped up," Kubiak said.
"I think those two guys took care of their business and hopefully C.J. is back at full strength this week."
... NT Sylvester Williams came through his 32 snaps of work well in his return from an ankle injury and looks to be good to go for next Sunday.
"I was able to play the game," Williams said. "I was prepared to play to a bunch of snaps, about my average, whatever, and I was excited about that -- excited about being able to play, excited to be able to go into next week healthy, as well."