ENGLEWOOD, Colo. --Despite practicing on a limited basis this week, the Broncos unsurprisingly elected to exercise caution with OLB DeMarcus Ware and ruled him out for Sunday's game in San Diego.
Head Coach Gary Kubiak said that Ware made progress throughout this week of practice. All signs point to him returning from his back injury on Dec. 13 when the Broncos face the Oakland Raiders.
"He was really close," Kubiak said. "He practiced [well] yesterday, even better today [Friday]. I think he's very confident, but I think we kind of made up our mind that we were going to stay the course.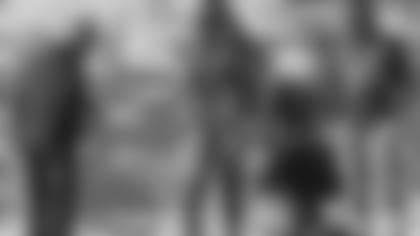 Three other starters will join Ware, none of whom practiced this week: QB Peyton Manning (plantar fascia tear in his left foot), safety T.J. Ward (ankle) and NT Sylvester Williams (ankle).
Manning, Ward and Williams will not travel with the team this weekend.
"We'll leave a couple of our trainers back and work with them through the weekend," Kubiak said.
Ware will still make the trip to Southern California and work out before the game at Qualcomm Stadium.
"He's had a good week. He's made good progress. We don't think this is the week to give him the start, but we want to keep him through the routine and go out there Sunday morning and really work him out as if he's playing some that day," Kubiak said.
... Manning said Wednesday that he expected to come out of the walking boot Friday and begin rehabilitation work Saturday. The status of his position and a potential return "is so far ahead of what I'm thinking about," Manning said Wednesday. "I'm thinking about what Coach Kubiak asked me to do -- [which] is to try to get healthy, and I'm following his instructions. I'd love for it [the foot] to be healthy yesterday, I can assure you."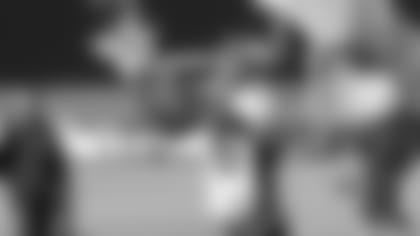 ... WR Bennie Fowler is questionable for Sunday after returning to practice Friday. Fowler missed the Wednesday and Thursday sessions because of an ankle injury.
... RG Louis Vasquez is questionable for the game. He practiced Thursday and Friday after missing Wednesday's work because of a groin injury he suffered in the first half against the Patriots last Sunday.
... All other Broncos listed on the injury report are probable for Sunday.
---
Emergency Room Care/ Denver ERs
The HealthONE System of Hospitals now offers you and your family convenient ways to find the closest HealthONE ER and average wait times. HealthONE's Fast LocatER is our mobile suite of tools that you can take with you on the go.
Our 24/7 Emergency Rooms for adult and pediatric patients are prepared to serve your medical emergencies. Get our average ER Wait Times by texting "ER" to 23000. Standard message and data rates may apply.
Phone Service

Prefer to call? Just dial 720-523-3888 and enter your zip code, and you will receive our closest HealthONE ERs.