ENGLEWOOD, Colo. -- **Cornerbacks Aqib Talib and Kayvon Webster were back at practice Thursday as the Broncos continued their preparations for Sunday's game against the Detroit Lions.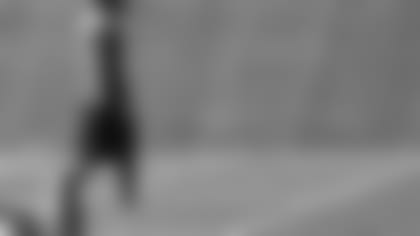 Talib missed Wednesday's work after being sent home because of an illness, but made a quick recovery. Webster sat out Wednesday with an ankle injury suffered last week, but was back and taking part in individual drills.
"I'm feeling better, man," Talib said. "A little stomach virus yesterday ... back to 100 percent [Thursday]."
Safety Omar Bolden was on the field, but watched during the individual period at the beginning of practice. Bolden has grappled with a foot injury since Week 1.
Bolden, Webster, RG Louis Vasquez and DE Kenny Anuike were all limtied.
"We've talked about being smart with [Vasquez] just through the course of the season," Head Coach Gary Kubiak said. "It's kind of like what we're doing with Peyton [Manning]. And the fact that [Vasquez] didn't go Monday, we're kind of taking a little bit different progress with him, but I think he's fine."
RB C.J. Anderson has not missed a practice, but he continues to be listed on the injury report because of the toe injury he suffered late in the Week 1 win over Baltimore. He practiced again Thursday and said this week that the off-days after last Thursday's win over Kansas City helped him heal.
"I'm fine now," Anderson said. "I don't think it affected me. I was in treatment and was well taken care of, and when we got out there, I felt fine. If I can feel fine, I can play, and if I can play, I'm expecting results. That's just the honest truth."
Anderson said Wednesday that he continues to receive treatment on the toe.
"I'm impatient, but it's going to be one of those nagging things for the season that I take care of," he said, "and if I can give the blow and not take the blow, I should be fine."
---
Emergency Room Care/ Denver ERs
The HealthONE System of Hospitals now offers you and your family convenient ways to find the closest HealthONE ER and average wait times. HealthONE's Fast LocatER is our mobile suite of tools that you can take with you on the go.
Our 24/7 Emergency Rooms for adult and pediatric patients are prepared to serve your medical emergencies. Get our average ER Wait Times by texting "ER" to 23000. Standard message and data rates may apply.
Phone Service

Prefer to call? Just dial 720-523-3888 and enter your zip code, and you will receive our closest HealthONE ERs.