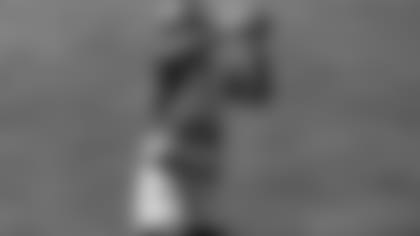 ENGLEWOOD, Colo. --As expected, wide receiver Demaryius Thomas returned to practice Wednesday as the Broncos resumed preparations for their Week 1 game against the Los Angeles Chargers.
Thomas, who suffered a thigh injury Aug. 26 against the Green Bay Packers, was held out of work last week and again on Monday for what Head Coach Vance Joseph termed "precautionary" reasons.
Defensive ends Derek Wolfe and Jared Crick also practiced Wednesday. Both returned to the field Monday after missing three weeks of practice because of a sprained ankle and back spasms, respectively.
Joseph said Monday that Wolfe and Crick would "absolutely" play against the Chargers.
Quarterback Paxton Lynch (sprained right shoulder), running back Devontae Booker (fractured wrist) and defensive end Zach Kerr (knee bruise) were the only players on the 53-man roster who did not practice Wednesday.
Booker was on hand for the session, taking mental repetitions as the running backs went through their individual drills at the start of practice.