Tackle - Kris Cotterman, Pueblo Central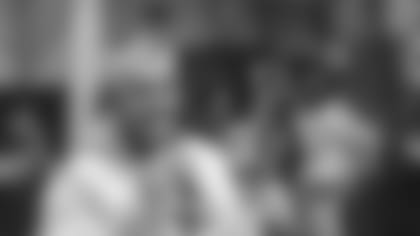 Head Coach Kris Cotterman took over Pueblo Central High School's football program in 2017, following a winless campaign, and has slowly turned the Wildcats into regular winners in Class 3A.
Since the 2019 season, Cotterman boasts a 20-17 record and the Wildcats have only suffered one losing season.
This year's team projects to be one of Cotterman's best though. Off to a quick 2-0 start, Pueblo Central just notched their first victory over Pueblo East High School in over a decade, in a thrilling 20-14 victory. They'll now look to stack wins, with 0-2 Heritage High School up next.
Overall record at Pueblo Central: 26-30
Overall record as a head coach: 37-38
Previous coaching experience: **Pueblo West High School - Assistant Coach, Offensive Line Coach, Offensive Coordinator (9 seasons)Rocky Ford High School - Head Coach (2 seasons)
Why do you coach?
My grandfather Jim Grieve was a football coach for over 50 years and I had the privilege to grow up at football practices and games, and I always enjoyed every minute of it. I had a plan from a very young age to play football as long as I could and then start coaching. I love being part of a team and being able to give young people a purpose as well as myself.
Why do you coach the way that you coach?
I believe building relationships with kids is key to being able to coach kids hard. I make sure to hold kids accountable and try and give them the best chance to be successful. I enjoy being around young men and it's a privilege to be a coach. I try and always remember that.
How would your student-athletes describe your coaching style?
I would hope all the kids know I care about them and want the best for them. I make sure I am prepared to give the young men the best chance of winning and make sure they work as hard as any team in the state. I treat kids like champions so one day they can become champions.
What is your favorite memory from your time with Pueblo Central so far?
My first year at Central -- I was hired in very late July -- I took over a team that had not won a game in over a year and a half. Everyone told me not to take the job and that they had no chance of winning. That same year we played Glenwood Springs in Week 5 and enjoyed a hard-fought victory over a good football team. I enjoyed seeing those kids snap the losing streak and gain some confidence. It was a fun year just seeing the team grow and improve. *
How meaningful is it to your program to get this win over Pueblo East, after going winless against them for over a decade?
*We absolutely physically dominated and out-hit Pueblo East High School. They have been a successful program over the years and have had our number, but looking into my guy's eyes before the game I knew there was not a chance we could lose that game. We played hard physical football and it sure felt good to get that Win.
What is your goal for the remainder of this season?
**Our goal is to keep getting better, we want to beat every team in Pueblo and win the league. We have a way to go, we play some good football teams ahead and we are excited for the journey.
Flag - Debra Richardson, Ponderosa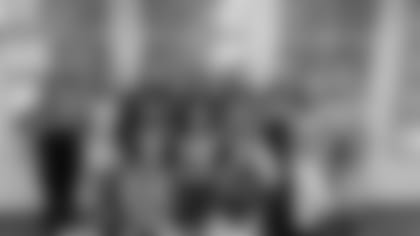 For several teams playing in their first season of girls' flag football, the second jamboree of the year was a big step in the right direction. The Ponderosa Mustangs, who played three competitive games in week one but failed to win a game, were a prime example. Led by Head Coach Debra Richardson, the Mustangs had a lot to be proud of after week one but also had plenty of room for improvement. With another week to gel, learn the game and focus on the fundamentals, Ponderosa turned their 0-3 record into a 3-3 record by earning victories over Coronado, Rock Canyon and Evergreen. Through hard work, great communication and positive reinforcement, Coach Richardson has her team heading into jamboree 3 with a lot of confidence and motivation. Congratulations to Coach Debra Richardson, our week 2 Broncos High School Flag Football Coach of the Week.
Ponderosa High School: Parker, CO
Number of Seasons Coaching Girls High School Flag: 1st Season
When you heard that Ponderosa was going to have a girls' flag football team, why were you interested in the job?
DR: I coached powder puff football for almost 10 years on the east coast and really enjoyed that experience. I like to coach football and was able to continue that experience here in Colorado. So, when the opportunity came to coach flag football, I was excited to jump in.
Have you coached other high school sports before?
DR: Oh yeah! Girls lacrosse, girls basketball, tennis. I've coached a lot of different sports over the past 16 years.
What has this flag football experience been like for you and your team thus far?
DR: Initially, it was a whirlwind with a lot of moving parts but now we're starting to settle into our identity. It's been a fun experience getting to know the girls both on and off the field and it's been great for our school and community. It's been fun to watch them get a taste of football and start to build that love for the game.
What were your expectations heading into this year?
DR: You know, other than learning the game, I wasn't sure what to expect. There were so many questions. With it being the first year, it was all about building the program so I knew it would be different than other sports I had coached before. Now that we've had a few weeks together, it's important to focus on the passion for the game and development. And as a team, try to stay above that .500 mark.
How do you feel your team progressed from week 1 to week 2?
DR: Just wow! Jamboree 1 was a hot mess. A lot of mistakes and a lot of confusion which is to be expected. Jamboree 2, we started to gel and it just seemed like the team was starting to understand the game more, the rules and most importantly, their roles on every play. Our football IQ was improved, and we were way better with taking instructions on the fly. It's fun to see their individual talents come out and see the girls have their own place on the team. We're starting to see more grit and pride, which is exciting.
What do you want out of the rest of this season for your girls?
DR: From a record standpoint, I would obviously like a winning record. We'd love to make the playoffs and make some noise but most importantly, it's about building confidence and camaraderie that you can only get from playing high schools sports.