Tackle - Garrett Pickett, Otis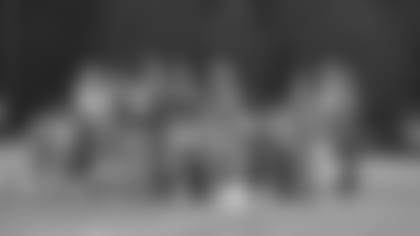 Over the past two seasons, few 6-man football programs in the state of Colorado have been able to rival the dominance of coach Garrett Pickett's Otis Bulldogs, boasting a 15-3 record during that span.
Pickett took over the program with limited experience and, despite that, quickly turned the Bulldogs from a struggling squad to being one of the best teams in its class. Now, they have their sights set on securing Otis its first football state championship since Jimmy Carter was in office.
That quick turnaround paired with Otis' electric 6-0 start this season, which has seen them outscore their opponents by a combined score of 369-108, helped Pickett earn this week's award.
Photo Credit: Otis High School Yearbook
Overall record at Otis: 22-20
Overall record as a head coach: 22-20 overall
Previous coaching experience:
Lone Star – Offensive assistant (2011-2012)
Why do you coach?
That's a tough one. I just want these kids to have the same love for the game that I did, when I was a kid. Have somebody that's going to get to go out and fight for them. Push them to be better people and in the end of things, enjoy the sport as much as I have.
Why do you think football is important?
It teaches a lot of things. It teaches these kids how to get knocked down and be able to get back up again, how to work as a team, and there are a lot of life lessons that I don't know if you get into other sports. I mean, you can take kids that don't have the best home life and give them a home, give them a family.
What is your favorite part of coaching?
Being able to watch scrawny little freshmen come in, in that baby giraffe stage, and see how they progress over four years. How they'll go from barely being able to run down the field without tripping, to being an All-League or an All-State player.
What are you most proud of so far this season?
That's a tough one. There's a lot really to be proud of. My kids have done awesome things. We're putting up big numbers. We're putting up great stats. But this is the first year I really feel like that team has really come together and become essentially a family. After practice or after our team suffers, they're all getting together and just getting to know each other and becoming really tight-knit group.
Otis is off to a red-hot 6-0 start. How do you maintain that strong opening through the rest of the season?
For us, it's just hammering on the basics. It's 6-man football. There's nothing fancy about it. Nothing really tricky [about it]. It's blocking, tackling, following blockers, just the basic stuff. If we can continue to improve on our basics, and master our basics, everything else is going to come together fine.
What is your goal for the remainder of this season?
We want to play in Pueblo. I've got an awesome group of coaches. They're 100% committed to it. I've got a great group of kids that got a taste of the playoffs last year, and they want to go play in Pueblo.
Flag - Gary Hartman, Douglas County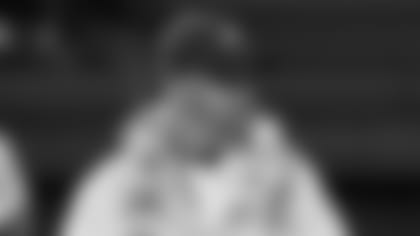 Out of the thirty plus schools who played in their first season of girls flag football this fall, no school had more positive energy or more fun than the Douglas County Huskies. With enough girls to form two competitive rosters, the Huskies played more than 40 total games over the past seven weeks. Led by Coach Gary Hartman, Douglas County competed in all six jamborees and also scheduled several weeknight home games under the lights at Douglas County Stadium. They played more flag football than any other team and played every game with respect, sportsmanship and improved each and every week. The Denver Broncos are proud to recognize Gary Hartman as the Week 6 High School Flag Coach of the Week. 
Photo Credit: Douglas County High School
Season Coaching Girls Flag: 1st Season
When you heard that Douglas County was going to have a girls flag football team, why were you interested?
GH: I coached tackle football for 15 years and I've been a big football fan for most of my life. It just seemed like a great opportunity to build the program here at Douglas County so I decided to do it. I helped to start the girls wrestling team here at DC and I really enjoyed that experience. Starting up the girls flag program seemed like another fun opportunity.
What were your expectations heading into this first pilot season for Douglas County flag?
GH: I'm a big believer in goals and we set a lot of goals at the beginning of the season as a team. The first and most important goal was to have fun. If you can't have fun with whatever you're playing, what's the point. Another goal was to learn the game. A lot of these girls had very little football knowledge coming in so building that football IQ would be essential if we wanted to have success. And then another goal was to make it to the championship weekend. We came up three feet short at regionals from reaching that goal but I couldn't be more proud. We worked hard all year and got better each and every week.
Overall, how did this inaugural season go for DC?
GH: We came a long way and we had a lot of fun. I can look back at our very first scrimmage against Chaparral to start the year and you could tell that it was our first time out. To remember what that scrimmage was like and to see how they play now, there's a lot to be proud of. We improved every day, every week and everything started to click over the past couple of weeks. The girls did a great job of eliminating mistakes, their knowledge of the game improved and we started playing team football. There are so many special memories that I'll always remember. Our senior night is something that I'll never forget.
How would you describe your team's progress, from the beginning of the season to now?
GH: Defensively, we finally learned what it meant to contain. To keep the offense in front of you and to build that defensive boundary around the offensive players. That was one thing we stressed all year and finally figured it out. Offensively, we did a much better job of eliminating turnovers, interceptions mainly. Our QB's improved so much with reading defensives, taking what the defense gives you and limiting mistakes. 
Are you interested in coming back for season two next year?
GH: As long as the AD will have me back. We're only losing three payers so next year should be a lot of fun.