Tackle - David Guy, Simla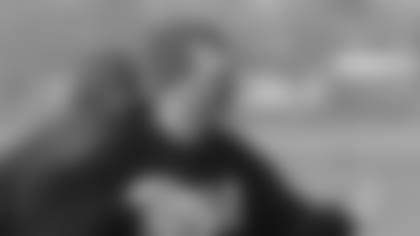 Thanks in part to the tremendous support from the Simla community, David Guy has turned the Simla Cubs into perennial winners in 8-man football.
Over the four seasons that preceded Guy becoming the football team's head coach, the Cubs suffered three losing seasons. Since Guy took over five seasons ago, they have yet to endure a single season that featured more losses than wins. Last year, Simla was undefeated until the state championship game.
This year, they're looking to rectify their championship disappointment, and are off to a terrific start. Through three weeks, the Cubs are 3-0 and have outscored their opponents 153-6.
Overall record at Simla:31-9
Overall record as a head coach:31-9 in football. 154-77 in basketball.
Previous coaching experience:Head Coach Baseball 2010-12
Why do you coach high school sports?
I have a passion for sports and a passion for kids. I want to help kids reach their absolute maximum potential in whatever they choose to do in life and sport provides the best "vehicle" possible to help get them down the correct road. I hope that at some point in life, when a former player needs some help to get through a tough time, our time together while they were in high school can be used as a tool to help get them through it and find the positive on the other side. I coach because I love it when I see former players at weddings or community-wide activities and we get to hug each other and I can tell them how much I love them and how much I miss them. When they say "thank you" to me, it means more than any win could ever amount to. I coach because I want my players to believe in themselves as much as I believe in them!
How would your players describe your coaching philosophy?
Passionate, Intense, Driven, Unrelenting, Detailed. I believe that my players have the same characteristics. I believe that every single one of my assistant coaches has the same characteristics. I come by the passion and intensity through genetics. My grandpa was a Navy Seal in World War II and his passion, work ethic, and intensity for everything he did was on full display every day. My dad (Jerry) and brother (John) are the exact same way. My details come from my mom and my grandma's. My mom (June) would never let it be "good enough", it had to be "100% correct". My grandmas were the same as my mom. My wife (Carrie) gives me the motivation to do my best every day no matter what that means. Some days are better than others, but when you lay your head down on your pillow, it better be because you gave it your all for the whole day. My kids (Evan and Lexi) are always watching everything I do, so if I don't outwork every person I coach against then I am teaching my kids that going through the motions is acceptable and I just can't let them down in that regard.
What is a lesson or life lesson you try to teach your student-athletes?
No matter what happens during a game, there are two things that we have control over -- attitude and effort. Life is no different. Don't ever lose out on a job because you gave a so-so interview. Lose out on a job because you gave it your all and the other person was just better at that particular time. Never let anyone outwork you, ever! 99% of life is not what happens to you, it is how you respond to what happens to you and that is determined by your attitude. Most importantly, we are never alone in whatever we are doing. In football and for the rest of their lives, there will always be someone there for them, I am always there for them. They are my boy for the rest of their lives. We do everything for each other, and the reward is tenfold back to us. Someday, these young men are going to be great fathers, husbands, and community members and hopefully we have helped shape them along the way so they can influence people in a positive way. 
What has been the key to Simla's Success over these past two seasons?
The coaching staff I have to support me and the team's leadership. I have, in both sports, assistant coaches that are second to none. They devote more hours and effort than they should to our cause, and the players and I are truly appreciative of all that they do. For the second year in a row, as coaches, we never end practice or a post-game meeting -- the players do it. I might give some boring logistics talk, but the boys finish up the meeting because it is their team. It is not mine. We are a player-led, player-driven team. And also the community, administration, parent and school support. We literally look like a movie when we go to away games. The bus leads and we will have a caravan of 40-50 cars following us all the way to the game. While we prepare before the game, the community does too. We are "all in" this together. You just can't imagine it without seeing it for yourself. I challenge anyone who has not seen a small-town football game to come and watch the community support that we get at Simla.
Your team has allowed just six points so far this season. How have they been so dominant?
Our kids, to borrow from Coach Prime, are smart, fast, tough, disciplined, and filled with character. We are not perfect, but these players want to be perfect every play. They are unrelenting in their preparation, both on and off the field. We have 28 players on our team and they all play a part in getting each other ready. The details of film with these guys is something I have never seen. 28 players and they will average over 50 hours of film a week as a team! Effort prepares them, and with a lot of hard work and some luck to go with it, it has been good so far. But as any coach will tell you, three weeks does not make a season.
What is your goal for the remainder of this season?
We know it gets tougher each week. This week we play Sedgwick County, and they are the perfect example of what anyone in the state would want a program to be. We want to get 1% better every single day. Most of all, we want to put in the work, take care of our attitude and our effort, and if we do that, then what is meant to be, will be meant to be.
Flag - Summer Katzoff, Elizabeth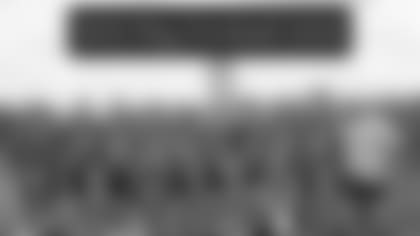 After three jamborees and a total of 10 games played, the Elizabeth Cardinals flag football team is gaining more and more confidence with each passing day. The Cardinals are one of 30 schools playing in their inaugural season of flag football and one of only 8 schools located outside of the Denver Metro Area. Since the first week of practice, Elizabeth has more than doubled their roster size and this past weekend, went 3-0 in Jamboree 3 with wins over Colorado Springs Christian, Vanguard and Aurora Central.
Led by head Coach Summer Katzoff, the Cardinals have a lot to be proud of as they head into week 4 where they will face Gateway, Douglas County and Littleton. With fundamentals, learning the game and teamwork the key priorities for Coach Katzoff, the Cardinals head into Saturday on a three-game winning streak. Congratulations to Coach Summer Katzoff, the week 3 Broncos High School Flag Football Coach of the Week.
Elizabeth High School: Elizabeth, CO
Number of Seasons Coaching Girls High School Flag: 1st Season
Why did you decide to coach girls high school flag football?
SK: I think it was a great opportunity to try something new. I've been coaching girls' soccer since the beginning of my teaching career, and I've also jumped around to help out with other sports. But the idea of starting something brand new at the school was exciting. And at the beginning of all this, I didn't know much about flag football so learning a new sport was fun for me.
With this being a brand-new sport at Elizabeth, what were your expectations heading into this season?
SK: We started practicing right before school started and at first, we only had seven girls. So, I knew pretty quick that we'd need to recruit a few more to make this work but I had a pretty good feeling that we'd be able to get more girls to play once school started. But the expectations were just learning the game, learning the fundamentals. It's always fun to win, and winning a few games here and there is great, but my concern was less about the wins and losses and more about the fundamentals and improving each and every week.
Now that you've played in a few Jamborees, how do you think the season is going so far?
SK: I think it's going really well. I've seen some great improvements in our play and the girls are starting to understand how to play the game, their roles and how to work as a team. Practice is efficient and it's great to see girls getting more and more excited about playing on Saturdays. 
What's the biggest improvement your team has made from week 1 through week 3?
SK: Catching the ball! I've had a couple girls make comments this week about how much better we are at catching the ball now versus the beginning of the year. We do a lot of catching drills throughout the week and so much of this game is throwing and catching. It's great to see our work in practice translate to games and the excitement these girls have when we complete a pass is fun to watch.
Why do you coach the way that you coach?
SK: I think my coaching style has always been to coach the kids on an individual basis and to try and get them to prove to themselves that they have more inside of them than they think. I've always been very encouraging, and I think that stems from all of the competitive sports that I played. I want them to know that I'm in their corner, so it's about the balance of praise and corrections. But I love being around these girls and it's so much fun to be there when certain parts of the game click.
What's something that you're working on heading into Jamboree 4?
SK: Right now, we're working on learning different positions and moving the girls around, so they understand multiple positions. That's a great way for them to learn the game. If we can maintain our level of success on the field while teaching all our girls multiple positions, that'll help them and the team down the road.