Experience in the scheme mattered in formulating the depth on the Broncos' defensive line last year, and with the addition of five-year veteran Jared Crick on a two year-deal, it will be relevant again.
Crick joins the Broncos after four years with the Texans -- three of which came under Defensive Line Coach Bill Kollar, who jumped from Houston to the Broncos in the 2015 offseason. Crick's first two seasons also saw him work under Defensive Coordinator Wade Phillips and Head Coach Gary Kubiak, who added Crick as a fourth-round pick in the 2012 draft.
The 6-foot-4, 285-pound defensive end is expected to compete with Vance Walker and Kenny Anunike for playing time as the Broncos seek to replace Malik Jackson, who departed in free agency.
If Crick is to succeed, he will need to use his size, length and quickness. With 32-inch arms, he has the ability to rise and deflect passes at the line of scrimmage, a trait Kollar prizes in his defensive linemen.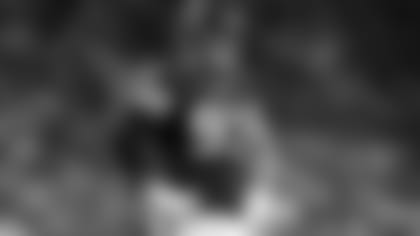 Crick will not be the final piece of the defensive end puzzle. Kubiak said at the NFL Annual Meeting last month in Boca Raton, Fla. that he expected the Broncos to draft at least one defensive end. A deep class of three-technique ends makes that a continued likelihood from the Broncos' 2016 draft class.
But with Crick in place, the Broncos have five defensive ends on the roster with regular-season experience, as he joins Derek Wolfe, Walker, Anunike and George Uko, a practice-squad player last year who played briefly for the Buccaneers in 2014. Sylvester Williams, Darius Kilgo and Phil Taylor are set to compete on the inside at nose tackle.
Crick was credited with 27 quarterback hurries and 14 quarterback hits in the last two seasons, according to the statistics compiled by ProFootballFocus.com. Those go along with 5.5 sacks, eight passes defensed, 47 tackles and one forced fumble he accumulated in 31 starts as the Texans finished with 9-7 records in back-to-back years.
He played 31 of 32 games his first two seasons as he worked on a rotational basis under Phillips and Kollar. In those years, he was also working to overcome a knee injury and a torn pectoral muscle that cost him most of his senior season at Nebraska.