ENGLEWOOD, Colo. --Just one day before the trading deadline, the Broncos seized an opportunity to improve their tight ends by agreeing to a deal to acquire two-time Pro Bowler Vernon Davis.
Executive Vice President/General Manager John Elway said that the Broncos sent their sixth-round picks in 2016 and 2017 for Davis. They will receive a seventh-round pick in the 2016 draft from the 49ers as part of the trade.
"He's definitely going to help Virgil [Green] and Owen [Daniels] and give us some strength at that position," Head Coach Gary Kubiak told Sirius XM NFL Radio on Monday.
Although Davis treasured his nine-plus seasons with the San Francisco 49ers, he couldn't mask his excitement at joining the Broncos.
"I'm excited, man. I'm super excited to be part of the Broncos family," he told KKFN-FM 104.3 (Sports Radio 104.3 the Fan) in an on-air interview Monday afternoon.
"I'm just speechless right now. I'm beyond excited."
A major reason why was the opportunity to play with future Hall of Fame QB Peyton Manning.
"All I could think about was Peyton Manning. That's all I could think about," Davis told KKFN. "Those guys were amazing, but it's just something about Peyton Manning. I've always been a fan of his. I love the way he played the game -- attitude, approach, everything about it.
"It's just a beautiful opportunity to be a part of this with him."
The roster spot for Davis is expected to be created by the move of left tackle Ty Sambrailo to injured reserve. Sambrailo will undergo season-ending shoulder surgery, necessitating a four-to-six-month recovery.
Davis has been one of the league's most productive tight ends in recent years, particularly in the red zone. Since 2009, Rob Gronkowski, Jimmy Graham and Antonio Gates are the only tight ends with more touchdown receptions than Davis, who has 46 in that span.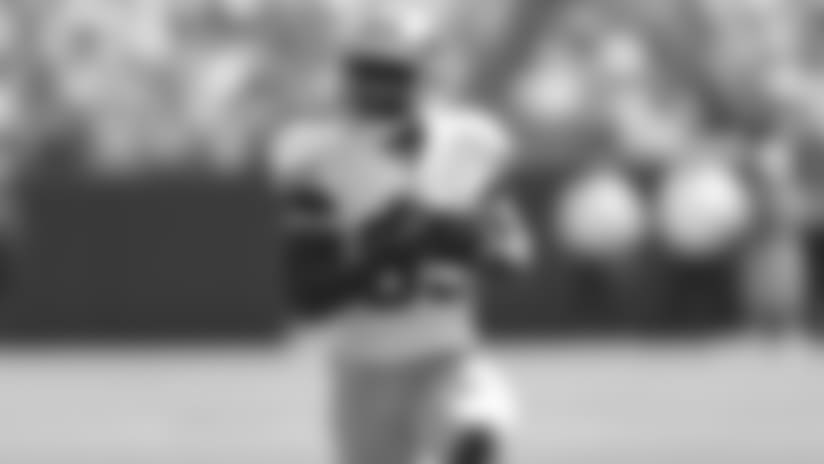 In his 10th season, Davis remains effective on a per-game basis in spite of quarterback issues with the 49ers.
In the four games that Davis has started and finished this year, he's caught 18 passes for 194 yards, giving him per-game averages of 4.5 receptions and 48.5 yards.
Those numbers are in line with his per-game rates from 2009-13, when he averaged 3.7 receptions for 51.5 yards.
"We know what type of player he's been, the way he can run, the way he can stretch the field, so we look forward to him becoming part of our football team," Kubiak said.
Davis also remains effective at moving the chains, as 10 of his 18 receptions this year gave the 49ers first downs. He has nearly as many first downs in four games as the Broncos' current tight end complement has in seven games (14).
Davis struggled with a knee injury last month, missing two games. He saw action in a Week 6 win over Baltimore, and returned to the starting lineup four days later against Seattle, grabbing four passes for 61 yards.
Davis' contract expires after the season, which led to speculation that the 49ers would attempt to move him before the trading deadline.
It came as no surprise that the Broncos would add Davis to their ranks, even though they had by far their most productive pass-catching performance from their complement at the position in Sunday's 29-10 win over the Packers.
The Broncos' tight end depth has been an issue since May, when they lost third-round pick Jeff Heuerman to a torn anterior cruciate ligament on the second day of rookie camp. Heuerman had been expected to factor heavily into the tight end rotation, and Kubiak admitted Oct. 19 that Heuerman was missed "a great deal."
In the wake of Heuerman's injury, the Broncos brought in a handful of tight ends in the months that followed: Marcel Jensen, Jake Murphy, Dan Light, Mitchell Henry and, most recently, Richard Gordon.
But without an effective No. 3 option behind starter Owen Daniels and fifth-year veteran Virgil Green, Kubiak was unable to integrate some concepts he hoped to install in his offense.
"I love running tight-end type offenses -- two-tights, three-tights and those type of things," Kubiak said Oct. 19. "How we're built right now is a lot different, so we're having to adjust to that. We'll see where we go."
Monday, the Broncos found out.