ENGLEWOOD, Colo. --The Broncos agreed to terms on a trade of left tackle Ryan Clady to the New York Jets on Sunday.
Denver will send a seventh-round pick (No. 235) to the Jets with Clady in exchange for the Jets' fifth-round selection (No. 157) in this year's draft.
"Ryan was a great Bronco who made a tremendous impact on our team during his eight seasons in Denver," Executive Vice President/General Manager John Elway said. "In addition to becoming a Pro Bowl player, he was such a positive presence in our locker room and community. Our organization thanks Ryan for his many contributions and wishes him all the best in the next chapter of his NFL career."
The announcement ended weeks of speculation regarding the nine-year veteran left tackle, who spent the 2015 season on injured reserve after tearing an anterior cruciate ligament during OTAs last summer. The Broncos signed free agents Russell Okung and Donald Stephenson last month, fortifying both tackle spots.
Meanwhile, the Jets were in need of a left tackle answer after this week's retirement announcement from D'Brickashaw Ferguson.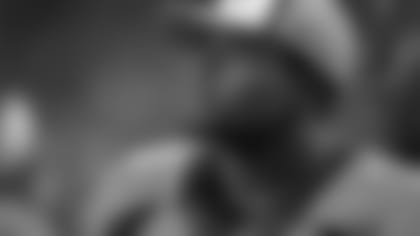 A first-round pick of the Broncos in 2008, Clady found immediate success as the Broncos' starting left tackle, earning second-team All-Pro honors as a rookie after being the No. 12 overall selection.
Clady became a first-team All-Pro in 2009, when he earned the first of four Pro Bowl selections over the next six seasons, becoming one of the game's best left tackles in the process. A five-year contract with up to $52.5 million was his reward for his stellar play.
But injuries would define his career as much as his performance. Although he did not miss any games in 2010, he struggled after making a quick return from a patella tendon injury suffered in the offseason. In 2013, he underwent offseason surgery to repair a torn labrum, then suffered a Lisfranc injury late in the Week 2 win over the New York Giants.
Because of the Lisfranc injury and torn ACL, Clady played in just 19 of a possible 55 games the last three seasons.
With the trade of Clady, punter Britton Colquitt is now the Broncos' longest-tenured player, followed by wide receiver Demaryius Thomas.
The swap also provides immediate relief to the Broncos from a salary-cap perspective. The Broncos came into Saturday with just $320,296 of cap space, according to figures provided by the NFLPA; the deal will provide the Broncos an additional $8.9 million of room.