DENVER --It has been said that Brock Osweiler and the Gary Kubiak offense might be a perfect match. The Broncos' first play from scrimmage Thursday is a reason why.
Osweiler play-faked to Montee Ball, rolled to the left as Ball and the flow of the play went right, turned upfield and fired a deep strike to Andre Caldwell.
Just like that, the Broncos were up 7-0 -- and it was all according to the script.
"The first play was something that we knew prior to today," Osweiler said. "We script out a couple plays at the beginning of the game. We knew that play had a chance for a big-play opportunity.
"We were fortunate to get the coverage we were hoping for. The offensive line and the backs did a tremendous job of really selling a run to allow me to get outside and get that edge to give me the time to throw the ball to Bubba."
It was hard for the longtime Broncos observer to not recall visions of John Elway or Jake Plummer running similar plays during Super Bowl XXXIII or on a snowy night at the end of Thanksgiving weekend in 2004. And while nobody will compare Caldwell with the man who caught both of those passes (Ring of Famer Rod Smith), the execution was just as crisp, and the result just as productive.
Kubiak was the Broncos' offensive coordinator at both of those moments. That play worked before. It will work again. And if and when Osweiler's status as "quarterback of the future" becomes "quarterback of the present," Osweiler looks like he can run it as well as his predecessors.
No deep pass can be considered a "bread-and-butter" play. Its use is too infrequent for that description unless a team has abandoned all discretion in play-calling, something that won't happen on the Broncos sideline.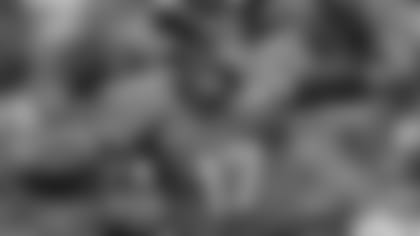 But after that lightning strike to open the game, the offense failed to generate any consistent electricity. The following two drives resulted in a pair of Brandon McManus field goals, but on the 21 plays that followed the Osweiler-to-Caldwell strike, the Broncos gained 53 yards, for an average of 2.52 yards per snap.
Osweiler ended the night with 108 yards on 7-of-12 passing, but was limited to checkdowns and short underneath passes after that. A potential deep strike to Cody Latimer up the left sideline in the second quarter was just two steps too far and beyond the second-year receiver's reach.
Osweiler finished a busy preseason with a 94.2 rating, three touchdowns, one interception and 484 yards on 44-of-68 passing.
"As a competitor, you're always going to think you could have done better. I would say I'm my hardest critic. I'm always going to grade myself very hard and really dive into that film and my performances," Osweiler said.
"I think I did some great things throughout preseason and then, obviously, I did some things I need to learn from, I need to build upon, [and] make sure that those things don't happen again. They won't and they'll make me a better football player in the end."
In four weeks of work, Osweiler answered some lingering questions. Now he can only sit and wait for an opportunity.
But in the space between Thursday night and when his first regular-season starting nod arrives, he can only be patient -- just as he has since 2012, as he's watched other members of his draft class rise or fall.
"Without a question, it's going to be hard," Osweiler admitted. "To get a taste of what it's like to start in this league -- I know it's preseason, but still, anytime you're starting a football game, I treat them all the same way. To get out there and be able to play with that first unit, obviously, it keeps you very eager to want to be out there and play more, but that's not my role."
Osweiler knows his job. He'll do it well. But he's only human. He aches for a greater role. But when it arrives, it will be clear that he has earned it, and that Denver might be the best place for it.
The Broncos got an early start on the Cardinals in the first half, securing a 13-10 lead.