ENGLEWOOD, Colo. --With Kirk Cousins receiving the non-exclusive franchise tag from Washington on Tuesday and Sam Bradford agreeing to return to the Eagles on a two-year contract with $26 million guaranteed, an already-thin quarterback free-agent class grew even slimmer.
That's what looms over the Broncos as they continue their negotiations with Brock Osweiler on a contract extension: the knowledge that a scarcity of viable quarterbacks ensures that if Osweiler hits the market, he will be a coveted commodity.
Osweiler showed the consistency issues you expect with a first-time starter, but also played with poise and an unruffled demeanor that served him well when the Broncos fell behind by 14 points to the Patriots in Week 12 and the Bengals in Week 16.
"You never know what a quarterback can do until he gets in there, gets underneath the gun. I think he proved a lot to us," Executive Vice President/General Manager John Elway said. "He's a guy that is a tough guy. He's a guy that will stand in there. He can make all the throws.
"Obviously you always like to have a little bit more consistency, but that's what young guys continue to get better and better [at] and usually it's their consistency that gets better."
Without those comebacks for overtime wins, the Broncos would not have won the AFC West or had home-field advantage, and without those, there's a decent chance they wouldn't have made it to Super Bowl 50, let alone won it.
"We wouldn't have been world champs without Brock," Elway said. "We needed both quarterbacks to play like they played. It allowed us to be world champions."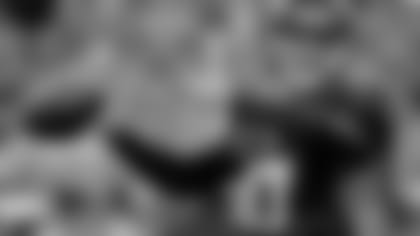 The Broncos have invested four years in Osweiler's development, and now he stands ready to be a starter -- somewhere. They hope it's in Denver.
But if a deal cannot be reached and Osweiler tests the market, he is likely to be a coveted commodity by quarterback-needy teams who aren't in position to draft Cal's Jared Goff or North Dakota State's Carson Wentz, both of whom could go off the board in the first 10 picks.
Beyond Osweiler, here's a look at some of the other free agents on the market at quarterback this year (note: only players with expiring contracts or those who have already been officially released are listed, so Robert Griffin III is not included):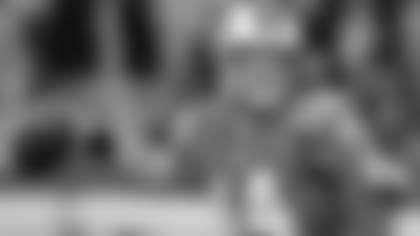 1. Ryan Fitzpatrick, N.Y. Jets:Everything was smiles and sunshine for Fitzpatrick for 15 games as the Jets' starter last year; he had the Jets needing only a win at Buffalo to clinch their first playoff trip since 2010; he already had a career high in touchdown passes.
But the game that followed was his worst of the season -- a 16-of-37, 181-yard, three-interception nightmare that doomed the Jets to an upset loss, knocked them out of the postseason and dredged all the long questions about whether the 33-year-old Fitzpatrick could ever get a team over the hump.
Jets GM Mike Maccagnan expected that they could strike a deal just before free agency, but the scarcity of quarterbacks on the market could lead Fitzpatrick to test it.
2. Chase Daniel, Kansas City:It's telling that one of the best non-Bronco names on the market has thrown just 77 passes in seven seasons and remains a completely unknown commodity as he approaches his 30th birthday. Daniel has made two career starts and has settled in as a steady backup. His best role might be as a bridge to a drafted quarterback who would allow that rookie passer to adjust and hang in just long enough as the starter to prevent the rookie from being thrust into action too soon.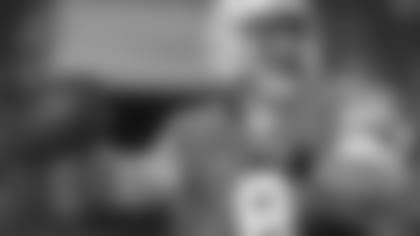 3. Matt Moore, Miami:Since Ryan Tannehill beat him out in 2012 in a quarterback duel aired on Hard Knocks, Moore has bided his time as a backup.
Twelve of his 25 career starts came during the 2011 season with the Dolphins, when he posted a solid 87.1 rating on 210-of-347 passing. As with Daniel, Moore might be best suited to being a bridge quarterback.
If a team starts Moore, the key would be to keep him upright and free from contact; he is susceptible to strip-sack fumbles, with 23 fumbles in his career -- or one every 37.3 pass plays or carries, which adds up to just under one fumble per game.
4. Matt Schaub, Baltimore:His two starts in Baltimore last year were his first since 2013, his final season with the Texans and Kubiak. Schaub isn't the right guy for every offensive scheme, but when he had the time to digest and learn Kubiak's offense, he was effective; he posted a quarterback rating above 90.0 each season between 2009 and 2012.
5. Colt McCoy, Washington:In limited action the last four seasons (128 attempts), McCoy's rating is 98.1. He briefly galvanized Washington during a sizzling 25-of-30 performance in a win at Dallas in 2014, but went 0-3 as the starter down the stretch of that season, including a 24-0 shutout loss to the Rams. At this point he's likely a backup and nothing more, but can be solid in that role.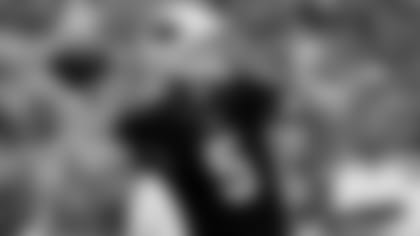 6. Drew Stanton, Arizona:It was not Carson Palmer's injury that derailed the Cardinals' express to the postseason in 2014; it was Stanton's. In the parlance of Springfield on The Simpsons, Stanton delivered some perfectly cromulent play in relief of Palmer; the Cardinals went 5-3 in his eight starts, and as was seen in games such as Arizona's loss in Denver, he managed to keep the Cardinals in games even when they fell behind. Stanton can take the wheel for a few weeks and keep the car on the road.
7. Matt Hasselbeck, Indianapolis:As is the case with Stanton, Hasselbeck is a quarterback who can get you through a rough stretch and maintain a team's contender status. Indianapolis went 5-3 in his eight starts, and he was steady, finishing with an 84.0 rating, nine touchdowns and five interceptions. The concern for the Boulder native is his age; he's 40 (although he wasn't even the oldest player on the Colts; that honor belongs to kicker Adam Vinatieri).
8. T.J. Yates, Houston:The quarterback for Gary Kubiak's first playoff win as a head coach, Yates returned to Houston and guided the Texans to an upset win at Cincinnati before being injured. Steady and solid, he's a prototypical backup.
9. Tarvaris Jackson, Seattle:Jackson turns 33 in April and hasn't started a game since 2011 with the Seahawks, having settled in as Russell Wilson's backup the last three seasons. It's hard to gauge Jackson because he has played so little in recent years; in the last three preseasons, he's completed 39 of 63 passes for 496 yards, three touchdowns and no interceptions with 29 yards on nine carries.
10. Luke McCown, New Orleans:A 31-of-38 performance for 310 yards at Carolina in Week 3 nearly prevented the Panthers from a 14-game undefeated start, but he also made an ill-advised throw that Josh Norman intercepted to clinch the game late. He's a solid backup who can adapt to almost any scheme.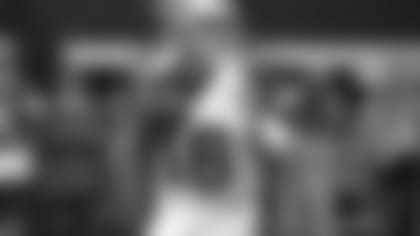 Matt Cassel, Dallas
Jimmy Clausen, Baltimore
Kellen Clemens, San Diego
Matt Flynn, New Orleans
Josh Freeman, Indianapolis
Bruce Gradkowski, Pittsburgh
Josh Johnson, Buffalo
Thad Lewis, Philadelphia
Ryan Lindley, Indianapolis
Dan Orlovsky, Detroit
Scott Tolzien, Green Bay
Mike Vick, Pittsburgh
Joe Webb, Carolina
Brandon Weeden, Houston
Charlie Whitehurst, Indianapolis
If you need a quarterback in free agency, these are the top 10 options, ordered alphabetically and selected by DenverBroncos.com's Andrew Mason. (AP Images)