ENGLEWOOD, Colo. --A decade ago, Champ Bailey provided rookie quarterbacks -- both on his team and others -- with a rough welcome to the NFL. When then-rookie Matt Leinart declared his intent to throw at Bailey in Week 15 of the 2006 season, Bailey responded with two interceptions in a 37-20 Broncos win over Arizona.
Paxton Lynch's welcome will be provided by a defense coming off one of the best seasons of the Super Bowl era.
With Mark Sanchez expected to miss the start of OTAs next week following surgery to repair a torn ligament in his left thumb, the repetitions will be divided between Lynch and 2015 draft pick Trevor Siemian, the only returning quarterback on the roster.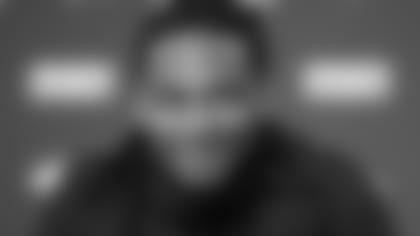 And if Lynch goes against the first-team defense, it will be ready.
"Of course. Welcome to the NFL," said cornerback Bradley Roby. "I had my moments. So I'll definitely take pleasure. It's going to be tough love."
Roby had a rough introduction to the NFL two years ago after being the Broncos' first-round pick. With Chris Harris Jr. rehabilitating from a torn ACL, Roby faced off with the Broncos' top receivers -- Demaryius Thomas and Emmanuel Sanders -- on a daily basis.
Two years later, it's clear that being thrown into the deep end of the shark tank like that helped Roby. Perhaps a similar baptism by fire would accelerate Lynch's growth.
"Yeah, I had some moments versus everybody. It helped me get to where I am today," he said. "You learn from mistakes. You don't get better if you're not messing up at all.
"Paxton's not going to be perfect, but I definitely look forward to competing against him."
But Roby says he will hold off on giving advice to the first-round pick.
"I think it's too much, too early. Let him get into the system. Let him learn his side of the ball. Let him get familiar and things like that. Then once he starts progressing and you see him getting things down better, then you kind of [start offering feedback],'" Roby said. "It's just steps. You take baby steps."
The Broncos inched closer to OTAs, putting another Phase II practice of the offseason program in the books. (photos by Ben Swanson)