Brock Osweiler's most extensive regular-season action to date was a mixed bag: some throws he'd like to have back, including one interception and two that were nearly picked off. There were also three sacks that frustrated him.
"There were some times in the red area where maybe I should have thrown the ball away rather than taking a sack. I hurt our team by losing yards and putting us in bad third- and fourth-down situations," he acknowledged. "That's just one example."
But he also showed some deft footwork, good velocity on his passes and an ability to find openings in the defense.
"I think he did a good job of staying alive," Offensive Coordinator Rick Dennison said. "There were a few off-schedule plays that he had to make, and he did a good job with that. But he handled the offense. That's what we ask him. He was sharp in and out of the huddle. He knew what he was doing. He got the guys directed."
WHAT OSWEILER'S FEET CAN DO: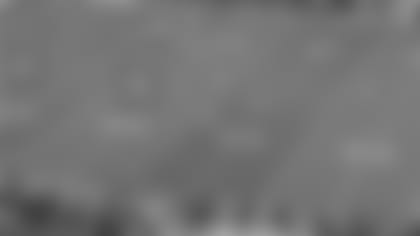 On his third completion, the Broncos' post-snap movement paired with the Chiefs' accounting for Osweiler's mobility left Demaryius Thomas wide open.
Thomas is one of three targets bunched to the right outside of RT Michael Schofield. The play flows left; the offensive line and all receivers go in that direction as Osweiler playfakes out of a pistol alignment.
But it's a playfake bootleg, and Thomas stops his route and cuts back to the right as Osweiler boots into the open field. LB Justin Houston is in coverage, but as Osweiler moves and Thomas drifts into the right flat, he has to make a choice: keep up with Thomas and leave Osweiler a clear path to the line to gain, or hold his ground and leave Thomas open. He chose the former, and Osweiler identifies this, finding Thomas for a quick 16-yard catch-and-run.
But there are ways in which Osweiler can put further strain on the defense, depending on the decision he chooses to make.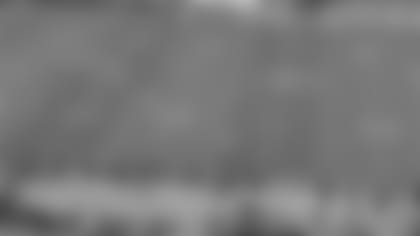 One came two plays later, when he broke out of the pocket and rolled to his right on second-and-10. With the short area defenders keyed on him, he kept it himself, avoiding a sack and taking a four-yard gain. But C.J. Anderson was open in space to his left, and with the nearest defender turning his head toward Osweiler, a toss to Anderson could have resulted in a big play with running back moving left and into the open field.
Osweiler's footwork later allowed him to turn a certain sack into a 6-yard gain, but it was actually his strong core and his firm grip on the football that prevented Houston from a strip-sack fumble after he beat Michael Schofield around the edge.
The offensive line is still finding its way after some rough patches Sunday. TE Vernon Davis is still learning the offense, although he's worked double-time to get up to speed and give Kubiak the trio of tight ends he likes to have to execute all the desired facets of his offense.
But Osweiler's mobility could open up some new possibilities -- even on the ground, and not just with the quarterback himself.
"I think that will open up some deep passes and open up the run game, as well," TE Virgil Green said. "People just can't crash on the running back when they see a dive [off the play-action."
If Osweiler can succeed at keeping the opposing defense off-balance, he should make a good acquittal of himself next week, and establish his bona fides as an NFL starter.