ENGLEWOOD, Colo. --Just five of Ryan Clady's eight seasons with the Broncos were untouched by injuries. But few offensive linemen ever made more of their healthy years than the Broncos' mountainous No. 78.
In those five seasons, Clady earned four Pro Bowl selections, was a two-time first-team All-Pro and a second-team All-Pro. As a rookie, he didn't allow a sack, per the numbers compiled by ProFootballFocus.com, and only permitted seven quarterback hurries in an exemplary season that immediately put him on the map of the league's elite offensive linemen.
As he announced his retirement Tuesday morning, Clady's career passed into the realm of what might have been. As outstanding as he was in such a limited time, a collection of injuries that began when he suffered a torn patella tendon in the 2010 offseason ensures that he steps into football history remembered by some almost as much for what injuries prevented as what he actually did.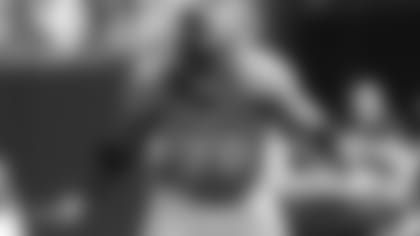 But this would be an injustice considering that no left tackle ever earned more Pro Bowl and first-team All-Pro selections in a Broncos uniform than Clady.
Clady also delivered dominant play in two distinctly different styles -- first the zone-blocking scheme for which he was drafted in 2008, then the gap and power styles favored in the following years after Mike McCoy's arrival as offensive coordinator a year later.
No matter the scheme, no matter the passer -- from Jay Cutler to Kyle Orton to Tim Tebow to Peyton Manning -- Clady was a quarterback's best friend. He helped keep the pocket clean. And when a pass rusher did breach the pocket, Clady was usually there with a beefy hand to pick him up.
The argument can now begin as to whether Clady or Gary Zimmerman was the best offensive tackle in Broncos history. Zimmerman has the gold jacket worthy of Hall of Fame inclusion that will likely elude Clady. But Clady has more Pro Bowls and All-Pro selections as a Bronco.
But someday, Clady could join Zimmerman in the Ring of Fame. For a player who quietly plowed through pain and delivered excellence from his first snap to his last one as a Bronco, that would be a fitting reward for a career that should be remembered for what it was, not for what injuries prevented it from being.