ENGLEWOOD, Colo. --As a father, Archie Manning always wants the best for his sons.
And as a father who happened to play 14 seasons in the NFL, he always knew that when his middle son Peyton decided to walk away from a career unlike any other in NFL annals, it would take some time, reflection and perspective to come to terms with the end of his playing days.
"It's such a big part of you, if you're fortunate enough to do it for a long time," said Archie Manning, who retired from the Minnesota Vikings in the 1985 preseason after elbow problems recurred. "Like John says, the longer you play, the harder it is [to retire]. So there's a transition there.
"But he's going to have people that will help them. And Peyton's always been pretty good at dealing with things."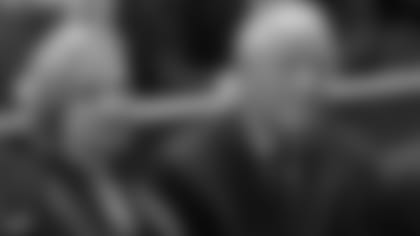 Archie Manning said he didn't have any indication that his son would continue playing for a 19th season.
"He never talked about it. I probably would have known if he was really actively pursuing something there," Archie Manning said. "He wasn't working out; last year he was working out a week after the last game -- of course, he was hurt.
"I think Peyton just gave it a lot of thought; I think he did. As he said, he tried to enjoy a Super Bowl win, but also think about it. I'm not sure who all he did talk to; maybe some other former players; maybe a couple of other quarterbacks. He kind of kept it to himself."
Peyton Manning's final season as a player had the perfect ending, but a bumpy road to get there.
"I think it was a combination of injury and the system was new," Archie Manning said. "Peyton knew that going in, and he told me before the season, 'I think I can run any system as long as we can run the football. And if you'll go back over the first part of this year, we couldn't run the football, so that made his transition to a new system tougher, and then being hurt at 39 years old made it even tougher."
Archie Manning said that Peyton talked little about the torn plantar fascia, but recalled that Eli Manning had a similar injury.
"It's unbelievable how many people have [had it] and talk about how painful it is," the elder Manning said. "People would call me. Cooper and I would [find out] that everybody's got a cure to it. Back when Eli had it, this one guy wrote me and said, 'Eli needs to sleep in cowboy boots.' So I run into him after Eli got well and I said, 'Hey, the cowboy boots [worked].' This guy still thinks he cured Eli!"
In the end, it was rest, rehabilitation and custom orthotics -- which Manning was still wearing Monday in his brown dress shoes.
With his foot feeling better and his heart at ease after his decision, Peyton Manning was at peace.
But that doesn't mean he won't eventually feel some pangs of longing for the playing days. Almost every retired player experiences them at some point. And as Peyton Manning mentioned, it's not so much the games that will be missed, but the camaraderie and locker-room fellowship.
It's part of what kept Archie Manning coming back. In his last full season, he was a backup quarterback, and was slated for that role again in Minnesota in 1985 behind Tommy Kramer.
"He'll miss it," Archie Manning said. "Like he said, Peyton didn't just love the three hours on Sunday afternoon; he really loved everything about it. He really did. He worked at it.
"But I've never heard Peyton complain about anything he had to do in relation to football, whether it be workouts, or I don't think he ever complained about doing interviews. He knew what he was supposed to do, and Peyton's kind of lived his life trying to do the right thing and help people."
And by paying attention to detail, which showed in an 11-minute speech to open his press conference that included not only copious shout-outs to teammates, but 13 opposing players -- including Patriots QB Tom Brady -- and 11 opposing defensive-minded coaches, one of whom, Wade Phillips, would help him earn his second Super Bowl ring.
But it was also the subtle memories that Manning recalled, like the way Colts WR Reggie Wayne would sit atop the Colts bench so he could get a better look over Peyton Manning's shoulder.
"There were some things that really hit home with me, like Reggie sitting on the bench," Manning said. "Anybody that followed the Colts saw Peyton sitting there with his stuff and then Reggie sitting on the top row of the bench, right behind him.
"That's kind of Peyton. He doesn't forget very much, and that's the good news about this whole thing: that he's got so damn many great memories, so many relationships with friends and memories. I'm really happy for him in that respect."
Friends, family members and former teammates gathered at the UCHealth Training Center for Peyton Manning's retirement press conference to celebrate him and his career.