ENGLEWOOD, Colo. -- **CB Aqib Talib faces a one-game league suspension after he poked Colts TE Dwayne Allen in the eye, the league announced Monday.
"They're entitled to discipline me," Talib said. "I think I deserve discipline. I didn't intentionally poke him in his eye, but as you can see, I did get his eye. It was unintentional, man. They've got the right to discipline me as they did.
"It's a situation that I regret I got into. Let's just put it like that," he added later.
The incident came with 2:24 remaining in Sunday's game after a 2-yard Frank Gore run. Allen and Broncos OLB Von Miller exchanged words, and Talib strode closer to the conversation and poked Allen with two fingers.
"My understanding is that they were jawing at each other," Head Coach Gary Kubiak said. "He went to push him, which he shouldn't do anyway -- it doesn't matter. Then, obviously, his hands are inside his face mask."
"I know that I shouldn't have gone over there in the first place," Talib said. "I should never have went over there and gotten involved in the situation. But I did expect discipline."
Kubiak added that he had "a long talk" with Aqib Talib on the Sunday night plane flight back from Indianapolis to discuss the infraction, which was one of two committed by Talib in the game's final moments.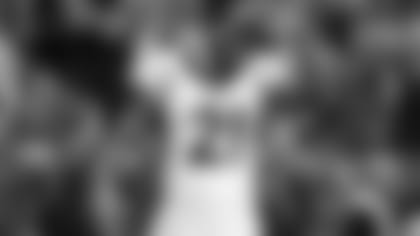 "He was telling me I've got to be smarter than that. He was telling me everything I already knew," Talib said. "I know I've got to be smarter than that and make better decisions than that -- especially in that time of the game."
The penalty gave Indianapolis a first down and proved costly in the 27-24 loss, as it allowed the Colts to drain two more minutes of clock before a field-goal attempt that was eventually nullified by a Broncos penalty.
"[Talib] is wrong. He needs to stay out of the situation," Kubiak said. "It hurt the team. He knows that.
"But I'm convinced that he had no intentions of poking anybody in the eye. That's where we're at."
Talib said that he plans to appeal the suspension.
"I'm going to appeal it and try to get it a little bit more reasonable, just for the simple fact that it was not intentional. It wasn't like, 'I'm going to poke this guy in his eye,'" Talib said. "I'm just going to call in the appeal and be honest, and we'll see what happens from there."
The full league statement on the suspension follows below.
---
Cornerback Aqib Talib of the Denver Broncos has been suspended without pay for this Sunday's game against the Kansas City Chiefs for a violation of safety-related playing rules in last Sunday's game against the Indianapolis Colts.
Talib was penalized for unnecessary roughness late in the fourth quarter of Sunday's game in Indianapolis for forcefully poking an opponent in the eye after the conclusion of a play.
The suspension was imposed by NFL Vice President of Football Operations Merton Hanks. Hanks ruled that Talib's action placed his opponent at unnecessary risk of injury and should have been avoided.
Talib will not be permitted to attend team meetings and functions; attend or watch practices; appear at the club's facilities for any reason; attend press conferences; appear at the team's November 15 game; or have contact with any club personnel except to arrange off-site medical treatment or rehabilitation. Talib will be reinstated on Monday, November 16.
Under the Collective Bargaining Agreement, the suspension may be appealed within three business days. Appeals are heard and decided by either Derrick Brooks or James Thrash, the officers jointly appointed and compensated by the NFL and NFLPA to decide appeals of on-field player discipline.