ENGLEWOOD, Colo. -- **Donald Stephenson fits all the characteristics of an offensive tackle who can succeed in the Broncos' blocking scheme.
He is 6-foot-6 with long arms. He has good footwork and is agile. There is untapped upside. He's versatile enough to swing between both the left and right sides.
Most importantly, the fifth-year veteran offers stability at a position that lacked it because of injuries in 2015. With Ty Sambrailo and Ryan Clady both lost to injury by the end of September, and Ryan Harris and Tyler Polumbus both unrestricted free agents, the Broncos needed to fortify their flanks.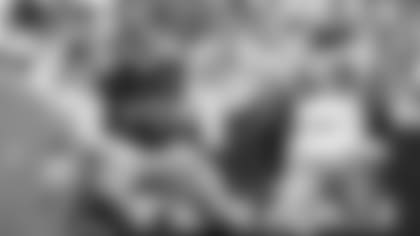 Clady is still under contract as the new league year begins, and will be ready to return later this spring, a year after tearing his anterior cruciate ligament. Sambrailo's rehabilitation continues; he's expected to return from his torn labrum during OTAs. Michael Schofield, who started 16 games (including three in the postseason), also remains in the mix.
Stephenson's arrival gives the Broncos a potential starting quintet with which they can work if they make no other moves.
Sambrailo still has the positional flexibility to move to left guard if the Broncos so desire. If that is an option, the Broncos could use Max Garcia at right guard in place of the released Louis Vasquez, and then have Clady at left tackle, Stephenson at right tackle and the emerging Matt Paradis at center.
No matter what alignment the Broncos settle on, they are likely to have a line that blends experience and youth, and would have five players ideal for the Broncos' zone-blocking scheme. The progress of its young players, the return of Clady and improvement from Stephenson in a new scheme could get the Broncos the consistency they lacked up front during a difficult 2015.
The Broncos have agreed to terms with former Kansas City Chiefs offensive tackle Donald Stephenson.