Some teams don't know who their Week 1 quarterback will be. Others just want to know if their massive free-agent investments will pay immediate dividends. Everyone has questions heading into training camp, and our 32 questions for 32 teams concludes with a look at the AFC.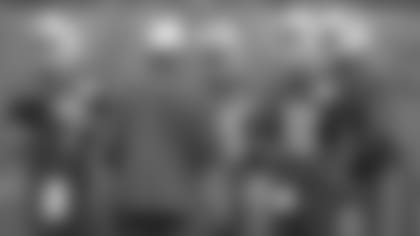 BUFFALO: Who's the QB?
Matt Cassel would be the safe choice. You know what you're getting with him, and if Rex Ryan's defense can be among the league's best, E.J. Manuel, the Bills' first-round pick from 2013, has a chance to hit the reset button with a new staff and could dazzle. But offseason pickup Tyrod Taylor might have the highest ceiling of the Bills' quarterbacks; he was blocked in Baltimore by Joe Flacco, but is accurate, athletic and intelligent. His 6-foot-1 height means that he doesn't fit the size template for a quarterback, but height is overrated.
MIAMI: Can Ndamukong Suh justify his contract?
Suh's impact will not be measured in his own statistics, but those of his teammates. If defensive ends Cameron Wake and Olivier Vernon find themselves in more one-on-one matchups because Suh draws the attention of two (or even three) blockers, then Miami's defense could show the same improvement its offense did last year, and the Dolphins will be viable postseason contenders.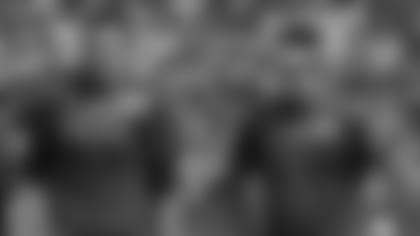 NEW ENGLAND: Is Jimmy Garoppolo ready to carry the team?
No matter what happens with the appeal of Tom Brady's four-game suspension, the Patriots must prepare as if Brady will not be available. That means getting Jimmy Garoppolo as much work with the first team during training camp as is possible. This could end up being a positive for the Patriots' long-term plans; if Garoppolo plays well for however long he must start, they can breathe easier knowing that they have secure hands in which to place their post-Brady hopes.
N.Y. JETS: Is Geno Smith the answer?
If he's not, the Jets have Ryan Fitzpatrick waiting in the wings and will not hesitate to use him. Fourth-round pick Bryce Petty is probably at least one year away from being able to push for playing time; he has to learn how to take snaps under center and make playcalls, so his learning curve is steep. Smith ended the 2014 season by blistering the Dolphins for 358 yards and three touchdown passes on 20-of-25 passing, giving him a perfect 158.3 quarterback rating. No one expects that every week, but in the last quarter of the season he had a 6-to-2 touchdown-to-interception ratio and averaged 9.18 yards per attempt. If he can sustain that momentum, the job will be his.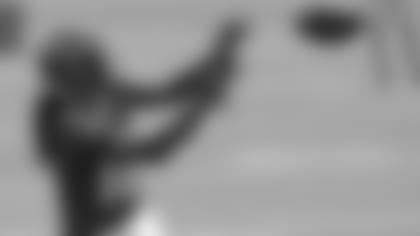 BALTIMORE: Who's the No. 2 wide receiver?
Steve Smith Sr. proved last year that he can still be a top-flight target, averaging 13.5 yards on 79 catches and posting his eighth 1,000-yard season. The speedy Breshad Perriman was drafted to be the eventual No. 1 receiver, but he is raw. Marlon Brown could be the No. 2 receiver this year, but there is ample competition among a young corps. Marc Trestman's offense has room for two productive receivers; whoever wins the job should have big numbers.
CINCINNATI: Can Geno Atkins recapture his prior dominance?
Atkins is now nearly two years removed from the torn anterior cruciate ligament that torpedoed his 2013 season halfway through it. Last year, he wasn't as explosive, causing Bengals defensive coordinator Paul Guenther to say Atkins was "just a guy out there." While that criticism might have been harsh, Atkins clearly was not the same player -- which is often the case in the first year back from a torn ACL. Cincinnati's pass rush slumped as a result; the Bengals had a league-worst 20 sacks last year. Now he has another offseason to strengthen his knee, and a good chance at returning to his All-Pro form. If he can, opportunities open for every other front seven defender, and the Bengals would have the most complete team in arguably the league's toughest division.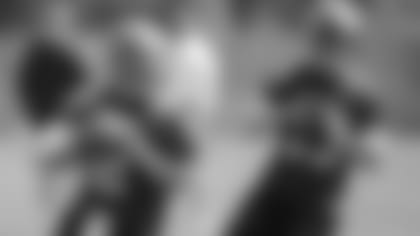 CLEVELAND: Can Johnny Manziel handle the job?
The safe choice for the Browns would be the steady Josh McCown, who had a career season in Chicago in 2013 but struggled in Tampa Bay last year. But the Browns' investment in Manziel -- and, perhaps, desperation to close the gap on the three perennial contenders that comprise the rest of their division -- gives him a chance. Manziel spent two months of the offseason in rehab for substance abuse. Will getting his life in order get his career on track?
PITTSBURGH: Can the defense hold up?
It's been an epoch since the Steel Curtain had this many questions about it. Long-time defensive coordinator Dick LeBeau is now in Tennessee, and Keith Butler must hope that the recently re-signed Cameron Heyward -- who had 7.5 sacks last year from his 3-4 defensive end spot -- draws enough double-teams to free up edge rushers to generate pressure and errant throws, because the secondary will have trouble in coverage.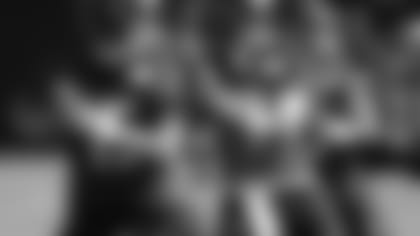 HOUSTON: Who's the QB?
You knew what you were getting with Ryan Fitzpatrick, but now he's with the New York Jets as the insurance policy if Geno Smith struggles. Now the battle passes to Brian Hoyer and Ryan Mallett, neither of whom have put together a single, sustained season as good as Fitzpatrick -- although Hoyer had a flash of brilliance two years ago. Tom Savage could push for the job with an outstanding summer, but this is likely to come down to the quarterbacks with the most experience in the Patriots-style offense Bill O'Brien runs.
INDIANAPOLIS: How much do their veteran free-agent pickups have left?
There are no questions about the leadership and experience brought by their three big-ticket acquisitions: OLB Trent Cole, RB Frank Gore and WR Andre Johnson. When healthy, they make the Colts better and one of the teams to beat in the AFC. Cole has been durable, missing just five games in a 10-season career, but his production has dropped in recent years. If healthy, he could provide a strong bookend to Robert Mathis, but he's coming off a torn Achilles tendon.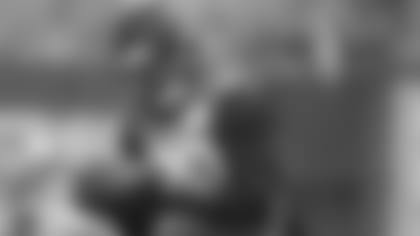 JACKSONVILLE: Can Julius Thomas maintain his production?
It's not just the Jaguars who want to know the answer to this, but fantasy owners everywhere. Thomas' future is wedded to the development of Blake Bortles, who had a rookie season more typical of first-year quarterbacks than the explosive recent rookie performances of passers like Andrew Luck, Russell Wilson and Robert Griffin III. The Jaguars gave him $24 million guaranteed to be as prolific as he was in Denver. But he doesn't have Peyton Manning throwing him passes, and he doesn't have Demaryius Thomas and Emmanuel Sanders drawing coverage away from him. Teams will tailor their defenses to neutralize Julius Thomas, and he will have to make plays in traffic to justify his deal.
TENNESSEE: How much will the offense play to Marcus Mariota's strengths?
Although the arrival of Dick LeBeau as associate head coach will shake up the defense, the Titans' future is all about their 22-year-old quarterback, not their 77-year-old defensive guru. The No. 2 overall pick's skill set does not fit what head coach Ken Whisenhunt usually expects from his quarterbacks, from Ben Roethlisberger in Pittsburgh to Kurt Warner in Arizona and Philip Rivers in San Diego. The Titans spent their offseason refining their scheme to emphasize Mariota's speed, quick reads and accuracy, but will mere tweaks be enough?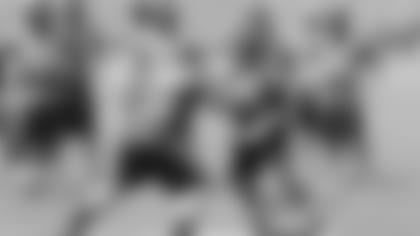 DENVER: Can the offensive line come together?
No unit on a clear Super Bowl contender has as many questions as the Broncos' offensive line, and their interest in Jake Long this week reveals that they're still looking for help. They didn't sign Long, will give rookie Ty Sambrailo a shot at left tackle and will shuffle the tackles early in camp to find the right combination, but the health of 39-year-old Peyton Manning could rely on a line that is an unknown quantity.
KANSAS CITY: Will the offensive line hold up?
The No. 1 pick from 2013, Eric Fisher, has yet to live up to expectations, and the Chiefs' best offensive lineman, center Rodney Hudson, now anchors the line in Oakland. Without Hudson, can the line generate the same push up front to create holes between the tackles, and can it keep interior pass rushers out of Alex Smith's face?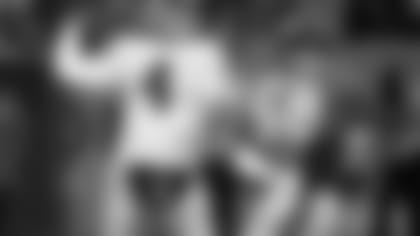 OAKLAND: Will Derek Carr continue his progress?
He showed promise last year, and will benefit from a massive upgrade at wide receiver, with Michael Crabtree and first-round pick Amari Cooper giving him an explosive set of pass catchers. Running back Latavius Murray is explosive, but needs to be more consistent; if he can, the ground game can take pressure off Carr and create the balance offensive coordinator Bill Musgrave wants to achieve. Hudson's arrival gave the offensive line a boost. The pieces aren't all there, but they're falling into place, and if Carr's rise continues, the Raiders will be better than most pundits believe.
SAN DIEGO: Can the team maintain its focus with the Los Angeles rumors swirling?
It's an issue in Oakland, as well, but the Raiders are much farther from contention than the Chargers, who upgraded their offensive line by adding Orlando Franklin and have the tools to push the Broncos in the division. The contract status of Philip Rivers, who is in the last year of his deal, places another cloud over the Chargers.