The Minnesota Vikings and Pittsburgh Steelers were the first teams to begin training camp this week, getting an early start because of their pairing in the Hall of Fame Game on Aug. 9.
But by this weekend, the entire league will be back at training camp. And whether you're a Super Bowl champion or a team with a hot new first-round quarterback that hasn't won a playoff game since Dawson's Creek was on the air, you've got questions in need of answers.
Thirty-two questions for 32 teams. We start with the NFC: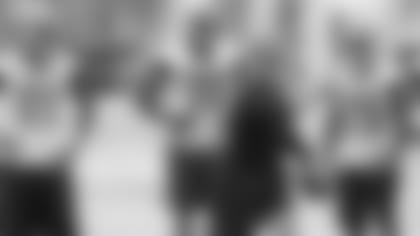 DALLAS: Who's going to carry the load?
Without DeMarco Murray, the Cowboys are counting on their offensive line being so dominant off the snap that any running back can be productive. But Darren McFadden hasn't been the same since his 2011 Lisfranc injury, and Joseph Randle, while productive in limited work last year (6.7 yards per carry on 51 rushes), had fumbling problems last season. If they can recreate Murray's production between the two backs, the offense can keep on humming.
N.Y. GIANTS: How quickly can the offensive line gel?
Colorado State product Weston Richburg moves from guard to center, and rookie Ereck Flowers is expected to be the Week 1 starter at left tackle after Will Beatty tore his pectoral muscle. The domino effect forced offseason pickup Marshall Newhouse to right tackle; he was signed for depth, but looks likely to start. There's been plenty of chatter about Peyton Manning's offensive line, but younger brother Eli faces a similar situation for Big Blue; this unit will have to congeal fast if the Giants are to mount any type of challenge to the Cowboys and Eagles.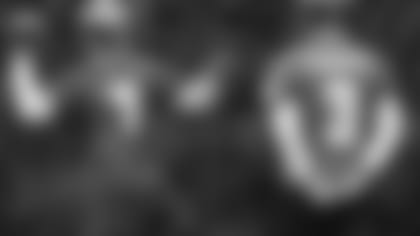 PHILADELPHIA: Can Chip Kelly's offense truly be a plug-and-play attack?
If Sam Bradford wins the QB job from Mark Sanchez, then the Eagles will have new players all around their skill positions, from DeMarco Murray and Ryan Mathews at running back to rookie Nelson Agholor at wide receiver. Philadelphia is also banking on the continued excellence of TE Brent Celek and a breakout year from second-year WR Jordan Matthews, who racked up 559 yards and five touchdowns on 35 catches in the second half of the 2014 season.
WASHINGTON: Can Robert Griffin III be salvaged?
The team picked up the fifth-year option on Griffin for the 2016 season, but it can still release him at any time, because the salary is only guaranteed for injury, not for performance. So Griffin is playing for his job this year, and has to reverse a downward trajectory that began with his knee injury during the January 2013 wild-card loss to Seattle. His sack rate spiked last year (one every 7.48 pass plays), and he had one potential turnover (interception or fumble) every 19.0 action plays (his rate was one every 25.2 plays in 2013 and one every 31.9 plays in 2012). He's got to protect the football better, re-establish his presence in the locker room and quiet the calls for Kirk Cousins and Colt McCoy. If not, Washington could hit the reset button on its quarterbacks after this season.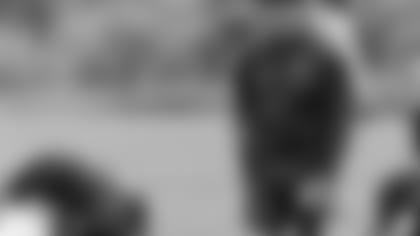 CHICAGO: Can John Fox execute a third quick turnaround?
With a slew of ex-Broncos assistants in tow, Fox will try to go three-for-three in first-year improvements. The Panthers went from 1-15 to 7-9 and the Broncos improved from 4-12 to 8-8 under Fox's watch. Another four-to-six-game rise would push the Bears to the playoffs. But this might be Fox's toughest task in a division stacked with potent offenses in Green Bay and Detroit and an electric young QB in Minnesota's Teddy Bridgewater. Fox will have a 3-4 defense for the first time as a head coach after hiring former 49ers coordinator Vic Fangio. But the Bears' hopes of returning to the top of the NFC North will rest on Jay Cutler and Adam Gase's ability to maximize his talent. Gase will lean on some concepts from the Broncos offense and others he learned under Mike Martz.
DETROIT: Can the defensive line generate pressure without Ndamukong Suh?
The trade for Haloti Ngata could help, and Ngata is a strong locker-room presence that could galvanize the entire defense. But the Lions will have to generate more pressure from the edges to compensate for the loss of Suh -- and do so with more double-teams, because less attention will be devoted to the Lions' interior rushers.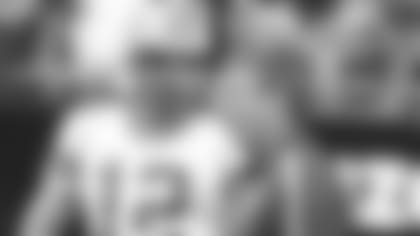 GREEN BAY: How will Tom Clements fare at calling plays?
The long-time assistant coach will take the play-calling reins from head coach Mike McCarthy, and while he has elite tools at his disposal, he will try to find more balance in the offense that has been unable to run the ball consistently when it matters most. The Packers might have a hiccup or two early, but with better balance, should be in better position to grind out a playoff win and get back to their first Super Bowl in five years.
MINNESOTA: Can Teddy Bridgewater continue his ascent?
The return of Adrian Peterson following his no-contest plea on reckless assault charges will dominate chatter, but Bridgewater's progress will have a greater impact on the Vikings' short- and long-term hopes. He sizzled in the final weeks of his rookie season; his 103.0 quarterback rating in Weeks 13-17 was second-best in the league among quarterbacks with at least 100 attempts, trailing only Dallas' Tony Romo. He still forced a few throws, but he completed 72.1 percent of his passes in that stretch, which saw the Vikings go 3-2 against a slate that included two playoff teams. Bridgewater looked like the real deal; if he carries that momentum to this year, the Vikings could be a surprise contender.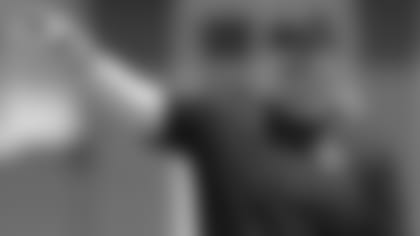 ATLANTA: How quickly can new head coach Dan Quinn make the defense competent?
Last year, the Falcons ranked dead last in yardage allowed on a per-game and per-play basis. The defense doesn't have to be great; with Matt Ryan and quality skill-position players on the other side of the line of scrimmage, even a defense that ranks in the lower half of the league's middle third could make this a playoff team. But he will need his first two draft picks -- WLB Vic Beasley and CB Jalen Collins -- to develop quickly.
CAROLINA: Can Michael Oher finally protect the blind side?
General manager Dave Gettleman has done well with value signings up front in his attempt to navigate the team out of the salary-cap mess he inherited in 2013 and protect QB Cam Newton. He found LG Andrew Norwell out of the undrafted ranks and got solid play from RT Mike Remmers late last year after the Oregon State alumnus bounced through five teams, including the Broncos in 2012. But installing street free-agent pickup Michael Oher at left tackle is his biggest gamble yet. Oher was officially released on the waived/injured designation in February after struggling at right tackle with the Titans last year, and has been credited by ProFootballFocus.com with 68 quarterback hurries allowed in his last 27 games.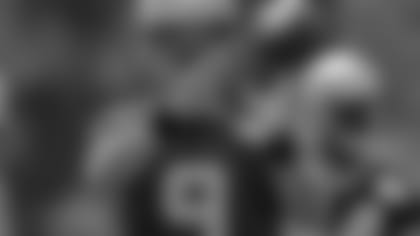 NEW ORLEANS: At what point does dead money equal dead hopes?
No team has more dead money under its salary cap than the Saints, whose whopping $27,121,303 figure is nearly $5 million more than that of the Dolphins, according to overthecap.com. The release of the talented-but-troubled Junior Galette created $5.45 million of dead money this year and a whopping $12.1 million under next year's salary cap, and with $159.69 million already accounted for under next year's cap, the Saints' crunch does not figure to improve any time soon. The result is a top-heavy, hollow roster that lacks top-drawer players on defense beyond safety Jairus Byrd, who missed 12 games last year to a torn meniscus. Drew Brees remains elite, but he can only do so much. Injuries crippled the Saints last year and if they strike again, they will sit in the same bothersome spot in the league's middle. That might be enough to win a shaky division, but their long-term problems aren't going away.
TAMPA BAY: Is Jameis Winston ready to start?
There is technically an open competition between Winston and Mike Glennon, and Glennon saw some first-team repetitions during offseason work. But it would still be an upset if Winston wasn't in the starting lineup for Week 1 against Tennessee. There's no question about his arm strength and his ability to make all the throws. Early reports on his leadership and command in the huddle are also positive. But how much can his decision-making improve, and can he compartmentalize well enough to avoid having one mistake mushroom into three or more, as was the case against Florida and in the Rose Bowl last season?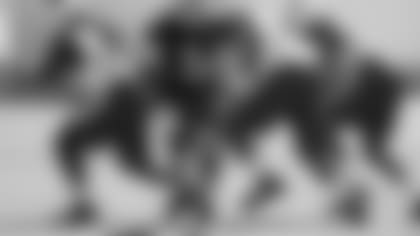 ARIZONA: Can Carson Palmer stay healthy?
The Cardinals looked like a Super Bowl-caliber team before Palmer succumbed to a torn anterior cruciate ligament -- the second one of his career to date. The first one, in a January 2006 wild-card loss, derailed him just as he showed boundless promise. Eight years and two trades later, he was back to his previous level; his quarterback rating of 95.6 was his highest since 2005. Then another cruel twist of fate awaited, and once backup Drew Stanton succumbed, the Cardinals were sunk. The defense and receiving targets are championship-worthy; if John Brown continues his progress from last year, the Cardinals might have the best 1-2-3 collection of receivers in the league. If Stanton has to carry the load, the Cardinals can stay afloat. But they need Palmer to return to his 2014 level, and not take a step back, to make a Super Bowl run.
ST. LOUIS: Is Nick Foles more than a product of Chip Kelly's system?
The answer to that question will determine whether the Rams offense will find the consistency it lacked last year after Sam Bradford's season-ending knee injury. In eight games last year, Foles' completion percentage was down by 4.2 percent; his average per attempt dropped by 2.16 yards, and he accounted for more than three times as many giveaways (13 -- 10 interceptions and three fumbles) as in 2014 (4 -- two interceptions and two fumbles in five more games). Foles isn't going to repeat his sizzling 2013, but he needs to improve off his performance last year to justify the trade. A secondary question, but a valid one, is how the entire team maintains its focus with the Los Angeles rumors hanging over it.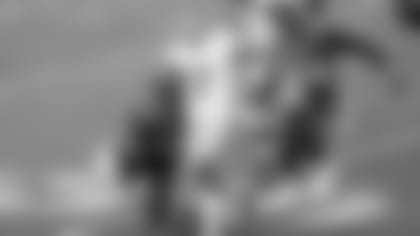 SAN FRANCISCO: Can Colin Kaepernick carry the team?
The defense was stripped of much of its leadership -- past, present and future -- after the retirements of Justin Smith, Patrick Willis and Chris Borland. With a weakened defense, the offense will have to win some shootouts, and that rests on Kaepernick becoming a more consistent passer and a better leader.
SEATTLE: How will contract issues affect the team?
There's no question that the Seahawks have the talent for another Super Bowl run. Free-agent losses have yet to hit the core of the roster, and with TE Jimmy Graham, Russell Wilson has a quality target he's never possessed. But Wilson's contract expires this year, and talks have yet to result in a deal. LT Russell Okung and LB Bobby Wagner also have expiring contracts, and DE Michael Bennett has openly threatened a holdout. Just as the Broncos had to make some tough choices in the offseason in order to retain elite talent on long-term deals, the Seahawks will, too.