The obvious answer is winning the starting job.
But success for Lynch this summer can't be measured by only that metric.
What if Mark Sanchez proves to be a perfect fit in this scheme, has a brilliant summer and, with his experience, proves to be the best option for a veteran-laden team defending its championship?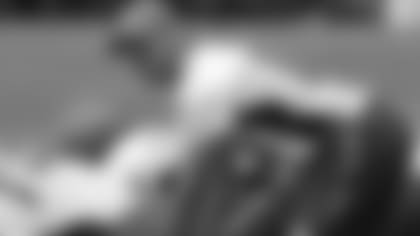 What if Trevor Siemian's improvement continues apace, he builds cohesion with the starting receivers, takes what the defense gives him, avoid mistakes and proves worthy of the job?
In those scenarios, Lynch could still do everything right and not be the No. 1 quarterback.
That potential scenario is why the focus for Lynch should be less on where he stands relative to the other two quarterbacks, and more on what he demonstrates from day to day in learning, applying his knowledge and making sure he doesn't make the same mistake twice.
If a few weeks pass and Lynch is clearly the best of the trio, then he'll have the starting job. But if he's not, he can't let that deter his progress.
"The biggest thing for me is just staying confident in myself, keep my head up, keep pushing through and keep grinding. It'll come to you eventually," Lynch said Tuesday.
Maintaining that confidence is not only essential to his development, but in pushing the more experienced passers.
"From a competition standpoint, you're not just going to say, 'Yeah, I'll take the back seat.' It's my job as a rookie to push those guys that are ahead of me however I can," Lynch said.
And if he does, that means he will be making progress in all the areas he knows he needs to develop: footwork, accuracy, knowledge of the playbook and command of the huddle.
That might not get him the starting job in 2016, but it will set him up well for when his time to start arrives. And if he's ready when his number is called, then we will know that his first training camp will have been a success, because it laid the groundwork.