Heading into his eighth season, Sanchez must demonstrate that his experience allows him to understand and execute the offense better than untested quarterbacks Trevor Siemian and Paxton Lynch.
The first step for Sanchez is in work ethic and diligence, and from taking the time to organize throwing sessions for himself, Siemian and some receiving targets in early April, he's demonstrated that in bunches.
"Nobody has worked harder than Mark," Head Coach Gary Kubiak said during OTAs. "... He's got to play really well for this team, and he's capable of doing that."
"He spends hours here," added wide receiver Emmanuel Sanders last month. "He wants to be the guy."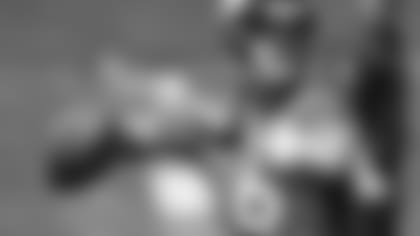 But work must also translate into stellar play. Sanchez's efficiency numbers the last two years in Philadelphia were better than they were during his five seasons with the New York Jets.
Denver has tools for him to succeed: a running game to keep defenses honest, a pair of recent Pro Bowlers at the two wide receiver spots, a capable blocking tight end in Virgil Green. If the offensive line can find cohesion quickly, Sanchez could be in line for his best season to date.
"I think it's a new lease on my career," he said during OTAs. "What a place to land. A quarterback-friendly system, a great defense, great special teams, a good running game, receivers that can go catch the ball and a revamped O-Line. I don't know what else you want."
But now it's up to him. If he can limit his mistakes and avoid the interceptions that sent his career on a detour to Philadelphia, he could not only win the job, but flourish.
That is no slam dunk. Heading into training camp, Kubiak said that Sanchez and Siemian are close -- "right there with each other," as he summarized during the final week of OTAs.
Sanchez lost a week of team repetitions as he recovered from finger surgery, but he caught up quickly and asserted himself.
"The good thing with Mark is just experience. Being to two AFC Championships and being a leader, being that type, controlling the huddle and demanding it," said running back C.J. Anderson. "He's done it before, so when we're in there and he's saying 'Come on guys, listen up', we're not playing off 'Oh, that's Sanchez.' We're trying to help him win."
But to get that chance, Sanchez must be efficient and mistake-free this summer.