Definitely -- and they will need to be.
Even with Von Miller signed and sealed to a six-year contract last Friday, Barrett and Ray are likely to see more expansive roles than they had last year because DeMarcus Ware's repetitions will be monitored and conserved to maximize his effectiveness and ensure he stays healthier for longer.
Ware's absence from on-field work during OTAs because of a back issue served as a reminder of what the Broncos and their defensive captain of the last two seasons will try to work through. But with Ware watching from the sideline and Miller unsigned, Barrett and Ray took the first-team repetitions throughout OTAs.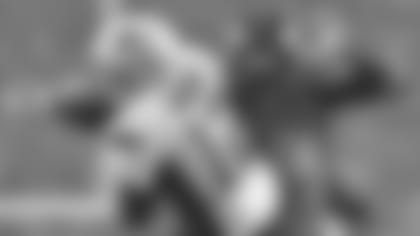 "They are both really taking up the slack there," Defensive Coordinator Wade Phillips said during OTAs. "The practices that they've had has really helped them and it's helped our team. They're getting better also."
Barrett looked like he did last year: explosive and willing to work the opposing offensive tackle on both his outside and inside shoulder, while also holding his ground well against the run. He remains in the same razor-sharp condition he was in last year after he changed his diet and weight-room habits.
"I love Shaq Barrett," inside linebacker Brandon Marshall said during OTAs. "He works extremely hard. He's really quick. You wouldn't look at him and think Shaq is really quick, [but] Shaq is quick."
Ray, meanwhile, looked sharper than he did last year, when he showed flashes of brilliance but also took some time to pick up the nuances and expectations of the pro game. He altered his diet to focus on lean meats and vegetables, bulked up by 11 pounds to 245 while maintaining 10 percent body fat and improved his off-field study habits.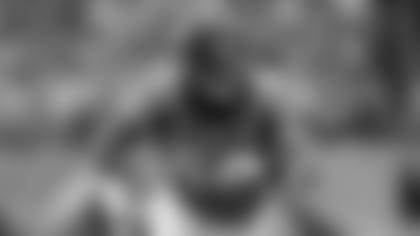 The results began bearing themselves out during OTAs, when Ray was lightning-quick off the edge, frequently disrupting all three quarterbacks with his outside rush and occasional spin moves to the inside.
"We know he's got talent," Phillips said during OTAs. "We gave him things that we felt like he could do to get better. His attitude has been tremendous, and I think that's a real key for him."
Both can play on the strong side and the weak side, and even though their skill sets are slightly different, they could be interchangeable. Not only can they both help extend Ware's effectiveness, but they can continue to keep Miller fresh.
As much as they did last year -- even in some high-leverage, close-and-late situations -- Barrett and Ray can do more in 2016.
"Regardless of the time of the game, they can get it done," Marshall said.