As a Day 2 pick, the Broncos would like for Justin Simmons to contribute early, and in the wake of David Bruton Jr. and Omar Bolden's free-agent departures, he would appear poised to handle that role.
But sixth-round pick Will Parks could make a claim to that role. He has a different skill set than Simmons; he's a bit more physical and more suited to work in the box. But both are versatile enough to offer run support while dropping into coverage.
They had a knack for making plays on the ball during OTAs; each intercepted passes -- including one day where each had pickoff. They are equally proficient in the meeting room.
"I'm really impressed with their knowledge," Defensive Coordinator Wade Phillips said during OTAs. "They've really picked up the system well … They've never missed one [question] on a test so far, and we've given them like 25 tests already.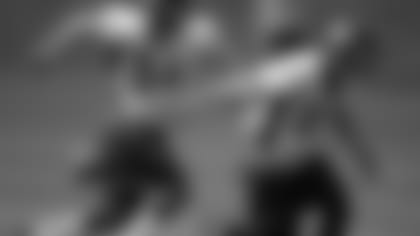 "These guys are focused in on knowing what to do, and they're doing that really well. Then on the field, they're starting to pick things up."
Further, they've both received good advice from returning starters T.J. Ward and Darian Stewart.
"When we first got in the meeting room, I was just looking around like, 'What? This is crazy.' But those guys are humble," Parks said during OTAs. "Darian has done a good job bringing me under his wing, bringing me on the sideline. If another group's out there, we go through the keys. Same thing with T.J., so they're a good group of guys."
And they're leading by example.
"Just follow their lead," Simmons said in May. Everything they do, they do at a high tempo, a high speed. If you don't match that, they get on you pretty quick. For us, right now, it's just making sure we're studying our playbooks day in and day out and making sure we just follow their lead."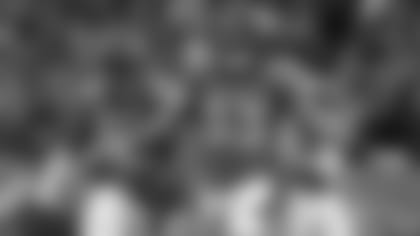 But if Simmons or Parks aren't ready, Broncos have two experienced options available: Shiloh Keo, who re-signed in April, and Brandian Ross. Both signed their contracts just before the draft, giving the team experienced options in case it couldn't bolster the safety corps in the draft.
Keo's extensive special-teams role could help him be in the game-day mix on defense; he can fill in on punt returns in a pinch, and his on-side kickoff recovery to preserve the AFC Championship Game win over the New England Patriots is one of the most crucial special-teams plays in Broncos history.
The Broncos have options. But their hopes are high for a cadre of young safeties led by Simmons and Parks, who could be significant pieces of the safety corps' future.