Denver Broncos | Employment Opportunities
Great organizations start with great people, and we are excited about your interest in working for the Denver Broncos Football Club and Stadium Management Company. Current employment opportunities are posted below. To apply for an open position you may submit your information for consideration by clicking on the area of interest.
Stadium Management Company Featured Jobs
Guest Relations Team Member
Guest Relations Team Members are at the front line of the gameday experience. They are committed to creating Mile High Magic by fostering a fan-friendly environment that is both safe and fun. Whether scanning tickets, providing information, or monitoring fan behavior, our Team Members play a vital role in creating a safe, clean, and enjoyable experience for everyone in attendance.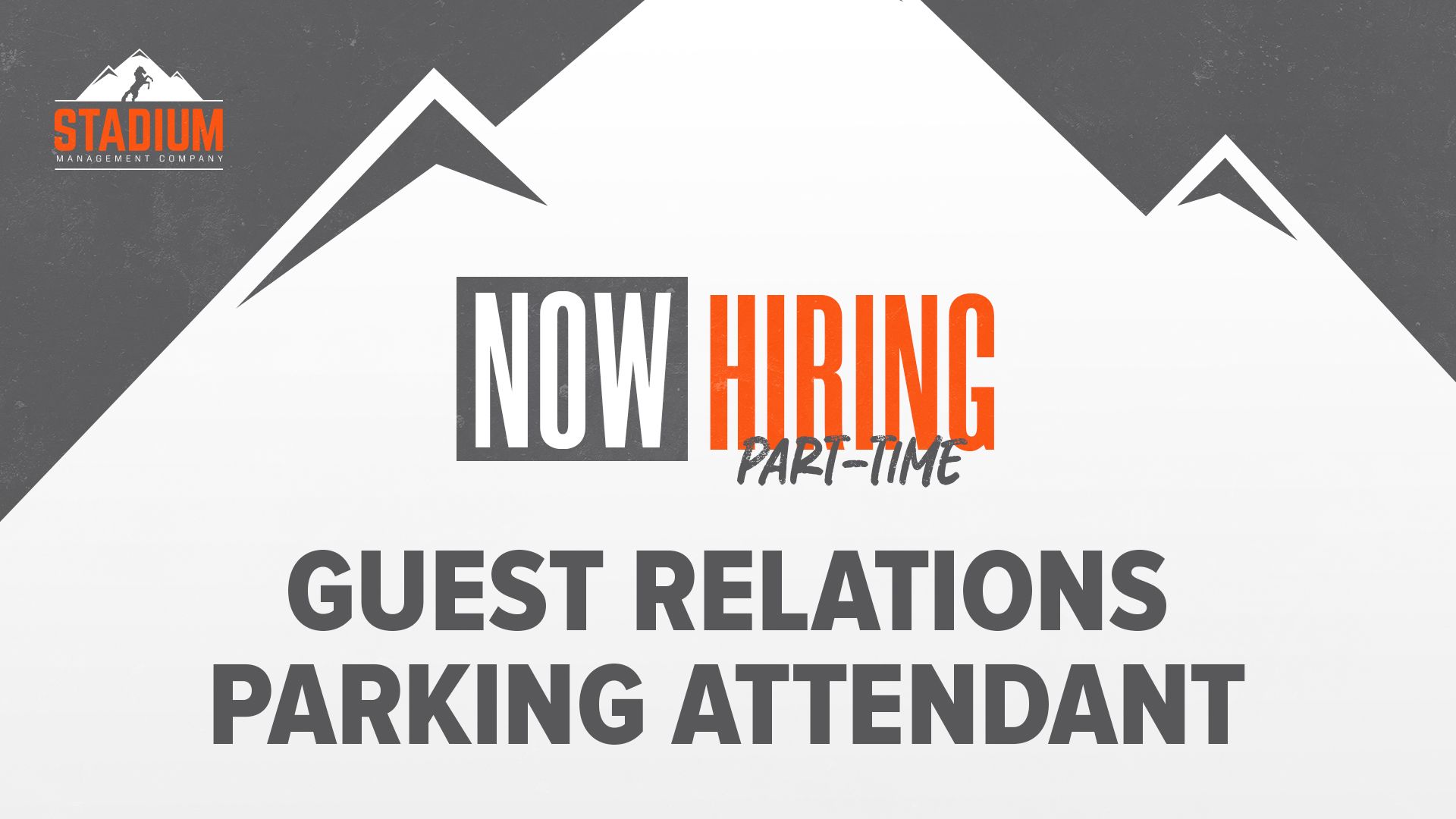 Guest Relations Parking Attendant
Parking Attendants have a critical impact to our fans event day experience. They are the first team-members our guests interact with upon arrival. Attendants ensure an exceptional parking experience by delivering amazing guest service by welcoming our guests to the parking lots at Empower Field at Mile High and efficiently administering parking lot access to all those who arrive for an event.
SMC Part-Time Security Officer
The Part-Time Security Officer is responsible for coverage of all Denver Broncos home games, special events, and public events at Empower Field At Mile High. Monitoring the camera system, patrol and surveillance of the stadium and surrounding property, and access control.
Denver Broncos Featured Jobs
There are no featured jobs listed at this time. For a complete list of open jobs, please click here.
Unfortunately, we cannot accept unsolicited resumes at this time. Check back often for a complete list of our current openings.