Junior Denver Broncos Cheerleaders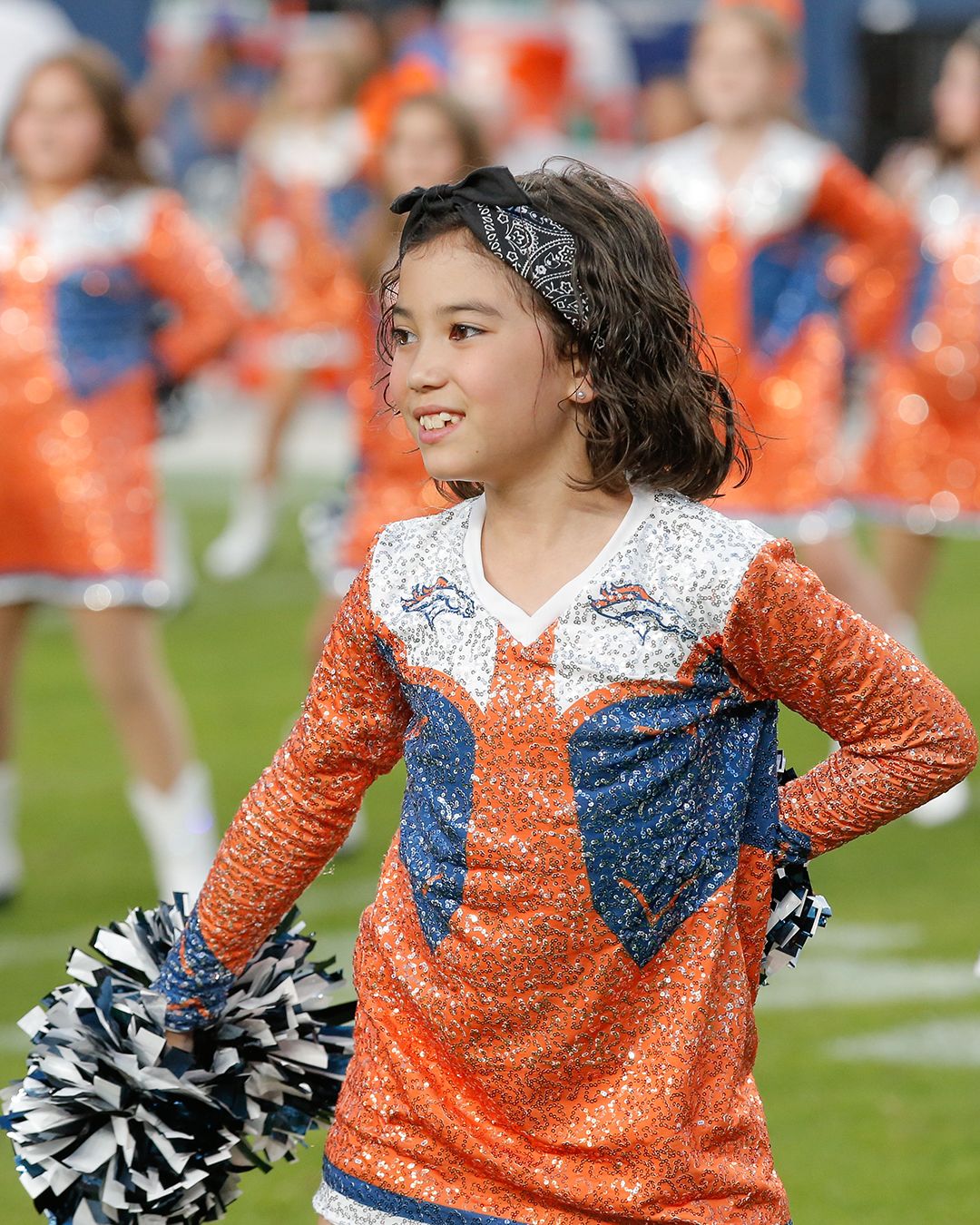 Program Details
The Junior Denver Broncos Cheerleaders (JDBC) program provides an enriching experience focused on self-esteem, pride, commitment, and fun for young Broncos fans ages 6 to 12. Offering a rare and special opportunity, JDBC prepares youth to perform choreography in front of large crowds at various events in the Denver Metro area. On occasion, the Junior Cheerleaders perform in front of 76,000 Denver Broncos fans at Empower Field at Mile High. Junior Cheerleaders participate in monthly clinics taught by the Denver Broncos Cheerleaders and partake in community appearances such as the Denver Broncos 7K.
The Junior Denver Broncos Cheerleaders program is tailored to children of all ability levels, including youth with years of experience or those who are just being exposed to cheerleading and dance.
COSTS AND REGISTRATION
Costs associated with JDBC include:
Registration Fee ($100)
Uniform Fee (approx. $210)
Tuition
JDBC tuition can either be paid in full at registration ($350) or can be paid in $50 installments throughout the season ($400). Tuition covers 8 months of instruction.