Von Miller showed off his fancy, custom-made spurs and gave us yet another look at his love for chickens.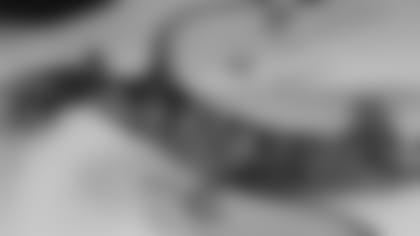 2. The recognition he deserves After a three-sack performance against the Colts, Von Miller was named the AFC's defensive player of the week.
3. No off days in the community Broncos linebacker Brandon Marshall, like Cody Latimer, spent Tuesday's off day in the community speaking to kids.
4. Harris is burning The Broncos cornerback joined Jim Rome to discuss the start to Denver's season, and Harris made sure to mention the defense's mentality.