Best defender in the league
The NFL Top 100 wrapped up Monday night with Von Miller landing the No. 2 spot. His peers voted him the best defender in the league, ahead of AP NFL Defensive Player of the Year Khalil Mack.
However, while he was being honored on NFL Network, Miller was busy in New York City, spending Monday night at the NBA Awards.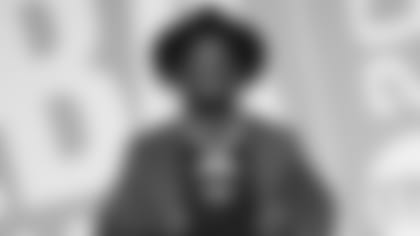 You never forget your first baseball game. Emmanuel Sanders made his son's first visit particularly memorable, sitting just about as close as you can get at a Yankees game.
Views

The Broncos rookies are finishing up their offseason training with a retreat to Colorado Springs. The rookie class spent Tuesday touring the U.S. Olympic Training Center before taking the Pikes Peak Cog Rail all the way to the Pikes Peak Summit. For some of the rookies, it was their first time seeing the outstanding Colorado views.