Happy Tuesday, #BroncosCountry!
As your week rolls on here are some things to hopefully give you a little momentum:
1. Is the Broncos 2015 defense the best ever?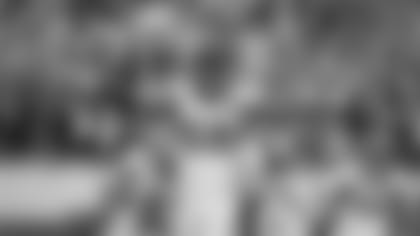 Conversations surrounding the Broncos defense and where it ranks in the history of exceptional defenses have been circling all season. Were they better than the '85 Bears? What about the 2000 Ravens? In this week's Monday Morning Quarterback column, Peter King looks at the best defenses of the last 30 years and the quarterbacks they faced in the postseason:
But no team had to face the reigning MVP quarterback and two others with a combined six Super Bowl victories, so you could say, quite justifiably, that no team of those six had a tougher road to a title.
2. NFL Films captures SB50 journey

The trailer for NFL Films' documentary of the Broncos' Super Bowl season was released late last week. The full video will be released on March 8.
3. Fowler talks about his breakout season

While visiting his alma mater, wide receiver Bennie Fowler spoke about winning the Super Bowl and how future Hall of Fame quarterback Peyton Manning took him under his wing and helped him have an impactful first season on the 53-man roster.
4. Race weekend for Champ

Former Broncos cornerback Champ Bailey will be at Atlanta Motor Speedway this weekend as a part of its weekend race committee.