Tuesday night, Von Miller debuted a sneak preview for his Halloween costume this year on Snapchat. So, what do you think he's dressing up as, Broncos Country?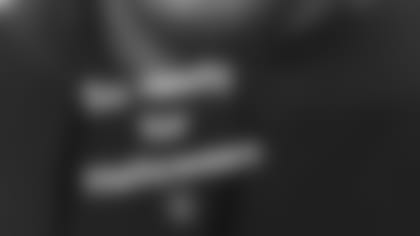 2. Sack Master joins Ink Master
Tuesday night, Von Miller hopped on Spike TV's *Ink Master *to guest judge one of the show's tattoo challenges.
According to PFF, Miller is currently the No. 1 edge defender in the NFL.
You see them on the field terrorizing opposing offenses, but at home, they're just a couple family men.