Good morning, #BroncosCountry –
Happy game day! While you're getting ready to watch the Broncos take on the Texans in Houston, here are three things to get caught up on.
1. Elway to Sharpe – one of the most prolific combinations
"The pair of Hall of Famers is third in yards (5,941), fourth in completions (452) and tied for seventh in TDs (41) despite playing just eight seasons together," the Associated Press writes. "They won consecutive Super Bowls in Elway's final two seasons."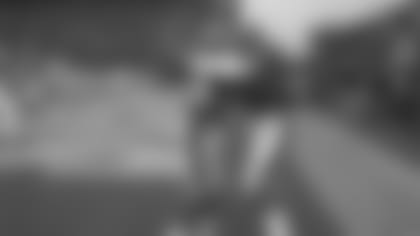 Safety David Bruton Jr. missed the white-jean memo yesterday as the players took off for Houston.
3. In case you missed it…