1. Butler to the Broncos?
Chicago Bulls small forward Jimmy Butler wants to play for the Broncos, or so he said in an Instagram comment on a Broncos post of his good friend, Demaryius Thomas. He commented, "@broncos<
So Broncos Country, what do you think?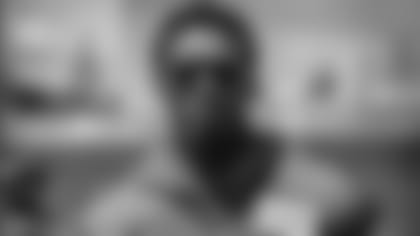 Riley Dixon may have set the record for highest net punting average for a first-year player, but this Broncos fan may be coming for his spot!
3. Marshmello + the Broncos
Domata Peko is enjoying his transition to Denver from Cincinnati, and he checked off one of the absolute must-sees in Denver by attending EDM artist Marshmello's concert at Red Rocks.
4. Wide receiver BBQ Organized Team Activities are officially over, which means the Broncos just have mandatory minicamp before they depart for their summer break. With summer just around the corner, Wide Receivers Coach Tyke Tolbert hosted his receiving corps Sunday for a little team-bonding barbecue.