Happy Monday, #BroncosCountry!
Sometimes Monday's can be a drag, but here are some things to put a pep in your step!
1. AFC West review -- from across the pond

In this article, European media site Skysports.com takes a look back at the AFC West's 2015 season: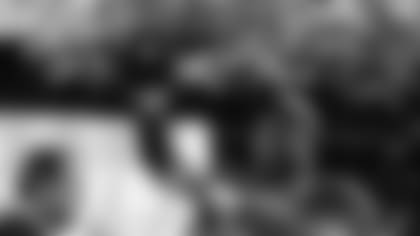 A glorious conclusion to the 2015 season saw Denver win Super Bowl 50, lifting the Vince Lombardi Trophy for the third time in franchise history.
2. Schofield's hockey hero?

Sunday was national Hockey Heroes day, and offensive tackle Michael Schofield had a suggestion for USA Hockey: his girlfriend and USA women's national team member Kendall Coyne!
3. Roby chats with Twitter fans

Cornerback Bradley Roby took some time out of his Monday morning to interact with fans on Twitter. He also says he'll be more active on his Snapchat account and invited fans to send him snaps while he vacations in Miami.
4. Mecklenburg and Sharpe still on SB50 high
Broncos Ring of Famer Karl Mecklenburg and Hall of Famer Shannon Sharpe are still savoring the Super Bowl 50 victory.