Trick or treat
There were nothing but treats when it came to the Broncos showing off their children's Halloween costumes! Domata Peko Sr.'s and Adam Jones' families both were inspired by "The Incredibles", and Justin and Taryn Simmons dressed their daughter as Wonder Woman!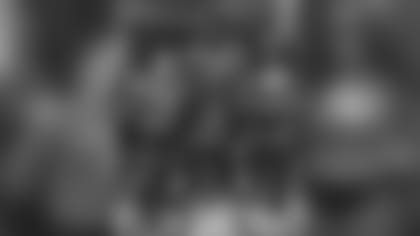 Halloween doppelgängers
Phil? Von? Is that you guys?
Taking off
Rookie outside linebacker Bradley Chubb (aka @astronaut) received his first league award Wednesday when he was named NFL Defensive Rookie of the Month. His teammates — and his alma mater — were clearly thrilled with the announcement.