A trip to the Vatican A delegation of members and directors of the Pro Football Hall of Fame visited the Vatican on Wednesday and had a chance to meet Pope Francis, who is an avid sports fan. Former Bronco and Hall of Famer Floyd Little was among the few who were granted the unique opportunity.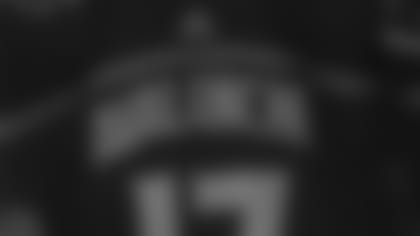 Broncos of the Caribbean Von Miller and Demaryius Thomas spent the first weekend after minicamp in the Dominican Republic, where they rode ATVs and tried some tropical drinks.
Back to his roots Outside linebacker Kasim Edebali returned to his home country of Germany and visited with a youth football team. Now with the Broncos, Edebali will have a strong chance to earn playing time in 2017.